Group sets Guinness World Record for most Facebook posts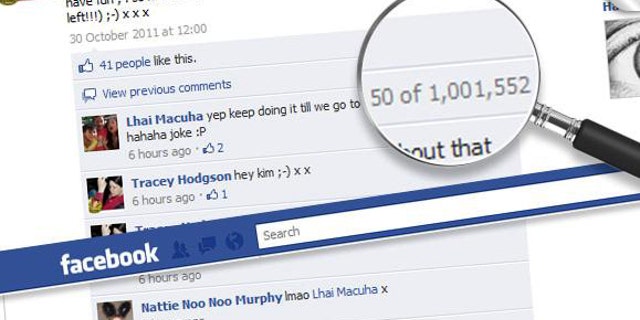 A record-setting mystery?
A group of Facebookers just set an unlikely world record last week, earning an official Guinness World Record for recording the most comments on a Facebook item: 1,001,552. And Tuesday morning, they mysteriously hid their record from the world's eyes.
The effort started with a post on a Frontierville group's Facebook page on Oct. 30, according to a report from Fox40.com, and from there about 107 people left their mark -- over and over and over again.
Cathy Matthews told Fox40.com the effort was inspired by a desire to make a mark of some sort on the world.
"I'm no spring chicken anymore and I really haven't done anything phenomenal," Matthews told Fox40.
Tracey Hodgson and Nattie Murphy, who also joined the effort, said they wanted to show what a group could do when they worked together for something. The new record, which was achieved by 107 fans of the freemium game Frontierville by Zynga, almost doubles the previous record set for a post by Italian Roberto Esposito last year, according to Guinness.
"Once you get the rhythm, you can go pretty fast," Matthews told Fox40.com.
The page had been visible for all the world to see on Facebook. But try to see how many comments are currently available and you'll see that the page is no longer visible; a message says ""This content currently unavailable."
After achieving their record-setting score, the group appears to have hidden the achievement from sight by making it a secret group.
For more on the new Guinness World Record, see Fox40.com.