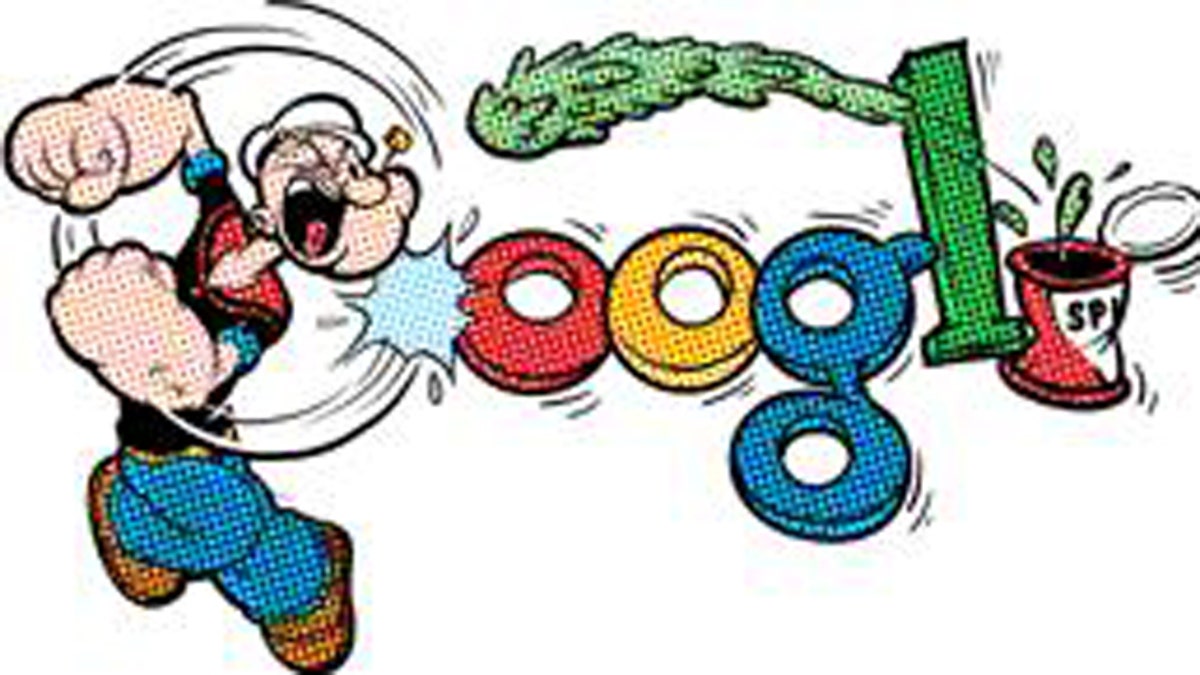 After Chinese hackers tore Google a new cyberhole in December, the tech titan reportedly looked to an unlikely source for help: the ultra-secretive National Security Agency, better known for tapping phones than patching security holes for private companies.
The connection has raised the antennae of Internet privacy experts, who now are warning of the possible risks posed by the close and as-yet undefined ties between the world's top cybersurveillance agency and a corporate behemoth that has amassed more sensitive data about its users than most personal diaries.
"We're very concerned about what information Google is sharing with the NSA," said Greg Nojeim, a senior counsel with the Center for Democracy and Technology.
Nojeim is part of a chorus of watchdogs barking at Google to open up about the reported deal, which the company sought after hackers tried to break into the Gmail accounts of Chinese human rights activists in a "highly sophisticated" blast that hit at least 20 other large businesses.
The ACLU has started a letter-writing campaign to Eric Schmidt, Google's CEO, highlighting what it calls the "frightening" ramifications of shacking up with the NSA, a military agency that has little government oversight.
The NSA's "primary mission" is spying, the ACLU writes, "and in the last decade, it turned its surveillance efforts inward on the American people -- in violation of the law and the Constitution."
Despite the ACLU's vehement warning, little is known about the possible NSA-Google arrangement. The Washington Post reported that the NSA would help Google shore up its defenses and coordinate aid from other U.S. agencies. Citing unnamed sources, the Post said Google would not be sharing its users' e-mails or search data.
Technology experts were quick to defend Google, saying that concerns over its ties to the government were "paranoid" and overlooked the NSA's unique ability to help Google strengthen its security systems.
"This is a huge, profound attack -- possibly by a foreign government -- on an American company. I'd want the best. I would want to know everything I could possibly know," said Jeff Jarvis, director of the Interactive Program at the City University of New York's Graduate School of Journalism.
"Who do we think is going to to look at cybercrime -- the Food and Drug Administration?"
Jarvis, author of "What Would Google Do?" faulted the watchdogs for their guilt-by-association approach to the NSA and insisted that there is no evidence of any wrongdoing in the reported relationship.
But the ACLU and others, while admitting they know little about what that relationship would entail, worry that the NSA could intercept private e-mails. So they are trying to keep the links above-board. The Electronic Privacy Information Center (EPIC) has filed a Freedom of Information Act request seeking records about the NSA's ties to Google and is calling for both Google and the NSA to state the exact terms of any deal.
Since 9/11, the NSA has conducted warrantless wiretaps and e-mail intercepts on American citizens in order to track terrorists overseas. Google stated in 2008 that it "was not part of the NSA's Terrorist Surveillance Program," but watchdogs are wary of any new overture.
"The question we're asking is, under what circumstances will NSA be allowed to gather data on Americans?" said Marc Rotenberg, executive director of EPIC. "And if NSA now has access to a lot of information that Google possesses about Americans, that becomes a real risk."
Rotenberg said he believes it is not the first such private arrangement with the NSA, but he noted that Google is in a uniquely worrisome position, as it tracks and keeps long-lasting records of user search data and controls the country's third-largest e-mail system.
Nojeim, of the Center for Democracy and Technology, said there are other civilian entities within the U.S. government that would be more appropriate choices. He suggested that the Department of Homeland Security's Computer Emergency Readiness Team would have provided the same expertise, with the added benefit of government oversight.
NSA told FOXNews.com it was unable to comment on specific relationships it may or may not have with U.S. companies. In a statement it did say it works with a "broad range of commercial partners and research associates to ensure the availability of secure tailored solutions for DoD and national security systems customers today and cutting-edge technologies that will secure the information systems of tomorrow."
Google's privacy woes are not new. Its social-networking service, Buzz, left many users irate after details of their personal and professional interactions were put on display. And Google has been criticized for keeping months-old records of its users' activities -- from the books they read online to the searches they conduct every day.
The safety of Gmail accounts would also be better managed, Rotenberg said, if Google allowed its default settings to encrypt the e-mail accounts. Google has said that such a step would slow its service.
Google declined to comment about the reported partnership with the NSA, but a spokeswoman told FoxNews.com in an e-mail statement that "Google remains completely committed to freedom of expression and to privacy, and we have a strong track record of protecting both."
That was little comfort to privacy watchdogs, for whom those few vague words were not enough.
"They have to be more transparent," said Rotenberg, who testified before Congress on Google and the NSA last week. "I don't think you can reassure the public by saying, 'Don't worry, trust us.'"