Google Buzz Has Serious Privacy Flaws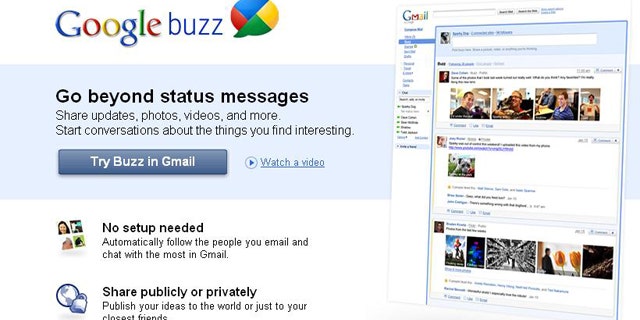 Users of Google's new social-media utility Buzz are claiming it could allow anyone to see who they have been e-mailing.
The world's number one search engine claims Buzz lets users "share updates, photos, videos, and more." But users have discovered that unless privacy settings are changed, Buzz publicly shares details of users' contacts.
When creating a new account, a dialogue box asks you to create a profile and upload a photograph. Buzz then automatically builds you a buddy list based on names in your Gmail account. But it then makes this list public on your profile, by default.
It is a bit like someone being able to peek inside your e-mail folders -- and users who spotted the flaw are astounded.
"In my profession, where anonymous sourcing is a crucial tool, the implications of this flaw are terrifying," said Buzz user and journalist Nicholas Carson writing for Business Insider.
"Google should just ask users, 'Do you want to follow these people we've suggested you follow, based on the fact you e-mail and chat with them? This will expose to the public who you e-mail and chat with most.'"
In response, Google moved to tweak the sign-up process and now claims the opt-out option for a public list is clearer.
"We think that showing followers publicly by default makes Buzz more useful because it helps people expand their networks," the company said in a statement. "In response to feedback, we've made the option to hide these lists more prominent in the set up process."
But Nicholas Carson responded: "We continue to believe these chances to opt-out do not force the user to make a real choice about this setting." He added, "Google could and should simply make this feature 'opt-in' so that people know what they're doing."
For more on this story, see SkyNews.com.