Google problem 'spreading' from Santorum to Romney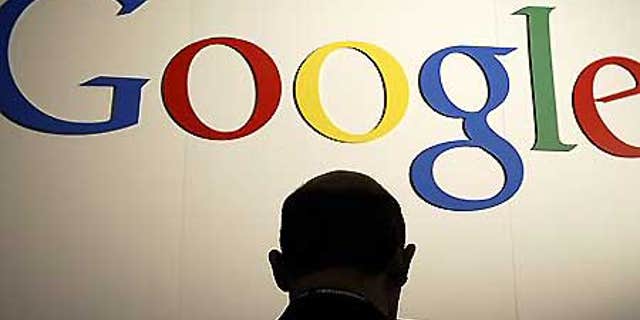 A new website with a very off-color description of Mitt Romney could create a serious image problem for the Republican presidential candidate. Reputation management experts call it "image-jacking" -- and Google says it's out of the company's hands.
Rick Santorum was the first to suffer from a "Google-bomb": the SpreadingSantorum.com website created by sex columnist Dan Savage that offers a repulsive description of the candidate. Romney may be the latest to suffer from such repugnant manipulation of the Internet, but he won't be last, said Reputation Management expert Kenneth Wisnefski.
"The more attention such sideshow distractions receive only takes away from politicians' ability to get their message out," Wisnefski said. The spreading problem could affect candidates' ability to connect with new voters.
A Google bomb is the intentional manipulation of a search engine to return a specific result, thanks to large numbers of relevant links or related searches. One recently uncovered by FoxNews.com connected the search string define: to certain swear words. And whether officially a "bomb" or merely an explosion in popularity, such image-jacking is clearly on the rise.
"These attacks can significantly impact the integrity of the candidate as voters unfamiliar with search engine optimization justify why these sites are present," he said.
Google has a different take on the matter, telling the SearchEngineLand.com website that the search results weren't a bomb -- just a site rapidly gaining popularity.
"This site has been live for about a month and has attracted a fair amount of attention both on TV and online, and Google's algorithmic rankings are reflecting that fact," a representative from Google said.
The SpreadingRomney.com site, created by Jack Shepler as a joke, offers a very off-color description of Romney clearly meant to echo Savage's site. Danny Sullivan, editor of the SearchEngineLand.com website, agreed that the site's rise in search results was remarkable -- yet hardly unexpected.
"It's a remarkable gain given that it beat out news stories and existing sites … that are both years old," he wrote. Representatives from both Google and Bing told Sullivan the site's prominence was just them doing their job.
As with the define: search results, Sullivan says the new anti-Romney site isn't an official bomb. That is to say, people haven't intentionally crafted a network of links to artificially boost the relevance and profile of the site.
"My guess is that SpreadingRomney hit on a perfect storm of things in its favor to rank well," he wrote, noting the newness of the site, a few links (notably one from Rachel Maddow), and the site's appearance in "Romney" searches.
And it appears no one is safe: Newt Gingrich may be next on the list.
The site spreadinggingrich.com recently appeared online, asking visitors to "submit your definition of gingrich and take your shot at Internet immortality."