Google Prepares for Senate Grilling Over Internet Search Dominance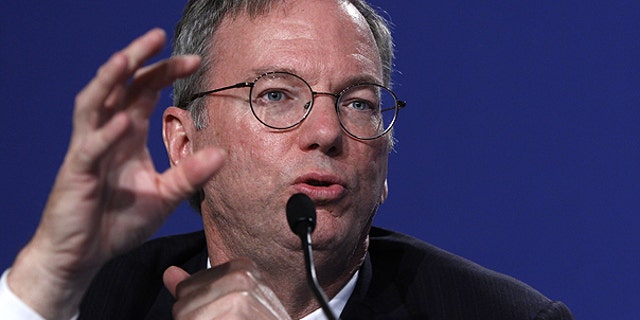 NEWYou can now listen to Fox News articles!
WASHINGTON – Google was taking no chances as its executive chairman, Eric Schmidt, prepares to face a U.S. Senate hearing Wednesday on whether the company is abusing its dominance in Internet search.
Hoping to fend off any antitrust action, Google has hired at least 13 lobbying and communications firms since May, when the US Federal Trade Commission ramped up its investigation of the Internet giant.
Firms led by figures from both parties -- including former House Democratic leader Richard Gephardt and the son of Sen. Richard Lugar (R-Ind.) -- were going to bat for the company.
Looming over this week's proceedings will be rival Microsoft, whose former chief executive, Bill Gates, faced his own congressional grilling on March 3, 1998.
Just two months after Gates' shaky performance, the U.S. government hit Microsoft with an antitrust suit, accusing it of abusing its dominance in the market for personal computer operating software. Though Microsoft, which often chose confrontation with the government, ultimately avoided being broken up, the suit weighed it down for years.
At the time, Schmidt was a software executive who criticized Microsoft's operating system dominance -- Google had yet to be founded. Now, Schmidt represents a company whose situation strikingly resembles that of Microsoft 13 years ago.
Like Microsoft then, Google relies overwhelmingly on its core product, Internet search, and dominates the market for that product. It handles around two-thirds of U.S. Internet searches and more than 80 percent in many European countries, according to comScore.
Microsoft now leads the critics who say that Google uses its dominance in search to gain an edge in other services, such as business listings, maps and product-comparison websites.
Google said it has users' interests in mind, and adds that if people do not like its offerings, competitors are just a click away.