Get a 50-inch Vizio Ultra HD TV for only $1,000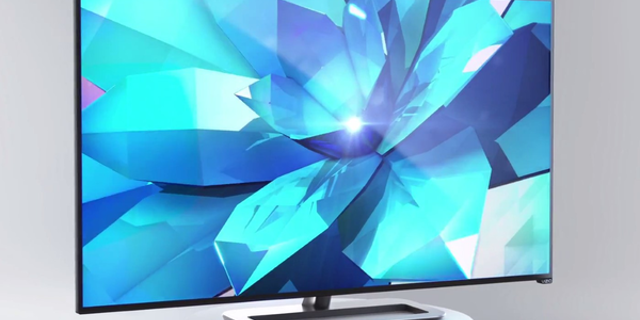 Gigantic Ultra HD (UHD) TVs at CES, such as Vizio's 120-inch UHD TV, are thrilling spectators. But for consumers chilled by the stratospheric price tag for such sets, there's good news: A 50-inch Vizio P-series UHD TV will cost just $1,000. A 70-inch model will be priced at $2,600.
These aren't stripped down 4K ultra high-definition TVs, either. All P-series models have full-array LED backlights with local dimming, 802.11a/c dual-band MIMO Wi-Fi, Vizio Internet Apps Plus smart TV platform, and Vizio's six-core processor. The TVs come with a Wi-Fi Direct remote control that, unlike IR remotes, doesn't have to be pointed at the TV.
We've seen lower-cost UHD TVs before, and have a few in our current TV Ratings, but they've been from lesser-known brands, such as Seiki and TCL. Vizio's prices are especially low for a well-known brand.
The Vizio P-series lineup includes:
50-inch P502ui-B1, $1,000.
55-inch P552ui-B2, $1,400.
60-inch P602ui-B3, $1,800.
65-inch P652ui-B2, $2,200.
70-inch P702ui-B3, $2,600.
We had a chance to visit with Vizio earlier in the show, and were impressed by the sets we saw there. We're looking forward to getting several sets from Vizio's new 1080p and UHD lineups into our labs for testing.
Copyright © 2005-2014 Consumers Union of U.S., Inc. No reproduction, in whole or in part, without written permission. Consumer Reports has no relationship with any advertisers on this site.