Gear to fight the polar vortex
As they say in Vermont, it ain't over till mud season starts. There's still plenty of snow, ice and frigid temperatures to come with the polar vortex bearing down on much of the U.S., so here's some high-tech gear to help get you through what's left of Old Man Winter.
1. One Word: Atlanta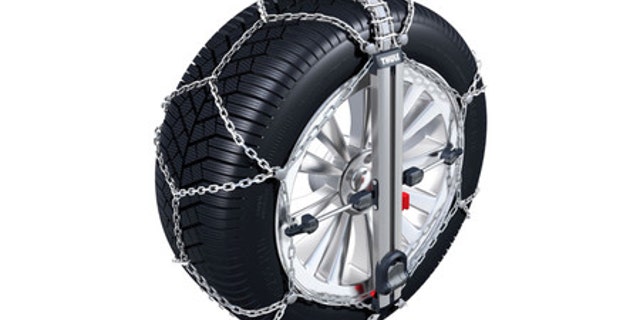 Stashing a set of tire chains in the car during winter is not just a good idea, it can be a life-saver. But most snow chains are clunkers: They are hard to strap on and, if fitted improperly, they can tear a hole through a quarter panel in a jiffy. So Thule, the company that has popularized roof rack storage bins, created Easy-fit tire chains.
These high-tech chains use a rigid arch support to keep them in a wheel-fitting form, and they have an automatic tensioning system that you step on to lock in place. Old-fashioned ladder-type chains have to be laid out in front of the drive wheels, driven over and then wrapped properly with hooks on the outside – and inside – of the wheel. Thule's design avoids all this hassle.
Simply slide the chains over the wheel, making sure the arched braces have cleared the inside of the wheel. Then flip down the foot lever and stand on it to lock it down. There's no need to pull forward and stop again (which can be dangerous in winter conditions). The chains automatically cinch around the wheel.
A couple of caveats: A decent pair of clunky chains costs under $100; the Thule Easy-fits list for $450. Also, I found they were excellent on icy hills, but don't expect them to give you carte blanche to go plowing through several feet of snow. There are limits.
2. Digging Out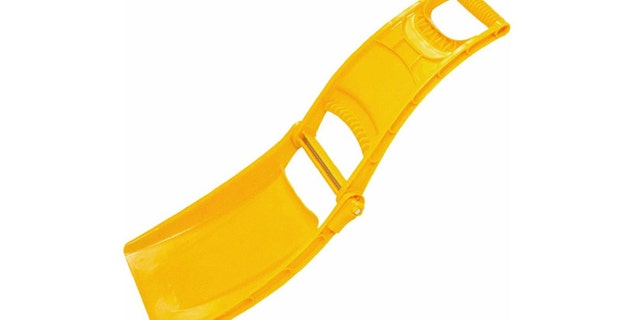 After watching New Yorkers dig their cars out of the snow with everything from old shoes to rolled-up magazines, I realized these city folks needed a few pointers. Specifically, when your car's in a snowbank, you need a shovel.
The True Temper Penguin AutoBoss Emergency Shovel is collapsible and stows easily in a trunk. Its blade is about the width of a tire, so it's designed specifically for automobile escapes. (After watching people struggle to get their cars out, though, I feel compelled to mention that one should shovel all around the car, not just the path of the wheels). The Autoboss is great for clearing snow, but it will not break you out of a block of ice (it's plastic, after all).
Best feature of the AutoBoss: It's less than $20.
3. Ski Safety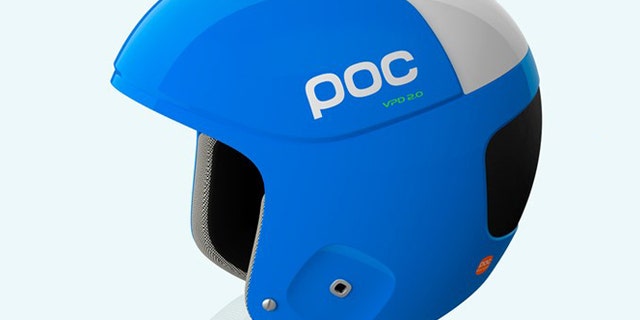 Not everyone hates winter. For skiers, the more snow, the better! The good news is that some of the season's best skiing may still be ahead – and folks increasingly are wearing helmets.
Formula One racing legend Michael Schumacher's accident on the slopes last December reminded many of us that skiing can be dangerous, no matter how skilled you are. Schumacher is still in a coma, but he might not have survived without a helmet. Fortunately, manufacturers continue to improve their designs each year.
My top pick this year is the Swedish firm Poc's Skull Orbic Comp, a $390 helmet that is a serious piece of pate protection. Designed for racers who often head-butt gates trying to shave split-seconds off their runs, the Skull Orbic uses a special front panel designed to withstand multiple impacts. To cushion the blow, there's a layer of visco-elastic polymer dough in a front deflector panel, which as the name suggests is designed to absorb energy from an impact without damaging the integrity of the armor-like interior shell.
I found the Skull Orbic more comfortable than some of Poc's other designs. It didn't feel heavy on my head, and I appreciated little touches like a soft rubber clasp in back to secure goggles more easily.
While the number of skiers wearing helmets has skyrocketed, annual skiing deaths have not decreased. My advice: Wear a helmet. And when you're tired, skip that one last run.
Here's hoping this is the last winter column I have to write … at least until December.