Fired Redditor finally speaks out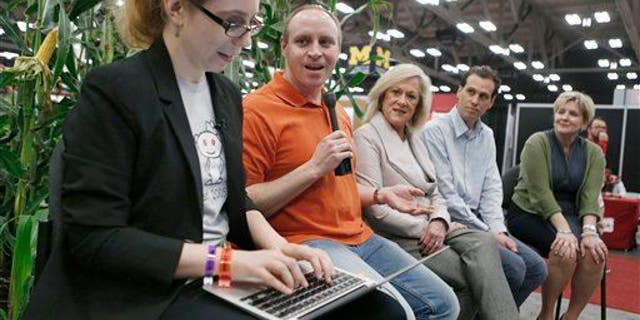 NEWYou can now listen to Fox News articles!
Reddit's ex-talent director is speaking out for the first time since she was unceremoniously fired last week. In a post on Reddit (obviously), Victoria Taylor, who ran "Ask Me Anything" interviews, writes that her weekend was "interesting, to say the least" but gives no details on why she was let go.
Instead, she says she's figuring out what's next for her and thanks the Reddit community for its support and for showing that "your voices matter." In a since-deleted post on Quora—Gawker has a screenshot—the site's business and community leader Marc Bodnick did probe the reasons behind her departure.
After speaking to "someone close to Reddit," he wrote that Taylor was hesitant to experiment with new AMA formats, including video, which management wanted. Bodnick also confirmed Reddit fired Taylor without notifying moderators, who were peeved.
In a New York Times op-ed, two moderators explain exactly why they were upset and shut down the AMA subreddit. First, Reddit removed Taylor "without warning or providing alternative resources," they write.
They say they first learned of her termination when an AMA guest turned up at Reddit's New York office to find "a canceled appointment and no backup support. Our team got a panicked message—and we had no real idea what was going on." While interim CEO Ellen Pao has put the issue down to miscommunication, the moderators say there was no communication at all.
"Moderators and AMA guests were left stranded" by a move that shows "a reckless disregard for the company's own business and for the work the moderators and users put into the site," they write.
"Dismissing Victoria Taylor was part of a long pattern of insisting the community and the moderators do more with less." (Many Redditors are unhappy with Pao.)
This article originally appeared on Newser: Canned Redditor Finally Speaks
More From Newser