Facing iPhone troubles, Apple tries to change the story
When Steve Jobs took a swipe at Amazon.com Inc.'s Kindle in 2009, he pointed to the online retailer's decision not to report unit sales of its reading device as evidence it wasn't selling many.
Nearly a decade later, Apple is following a similar path. The company said it would stop disclosing data on the number iPhones, iPads and Macs it sells, eliminating a performance metric it has provided since the 1980s.
The change comes as growth in the number of iPhones sold slows, with customers increasingly holding on to smartphones longer. Apple has responded by promoting software and services across its devices and raising prices on new gadgets.
Investors balked at the reporting change, and at revenue projections that fell short of Wall Street estimates. On Friday, the elimination of unit-sales data contributed to shares falling 6.6% as the company shed $71.19 billion in market value in a single day.
APPLE BUSTS OUT NEW iPADS, MACS
Apple's "privacy commitment now extends to iPhone unit disclosure," Amit Daryanani of RBC Capital Markets wrote in a note to investors. In an interview, he said the change means many shareholders now believe Apple is hiding something. "It's a monkey on their back," he said.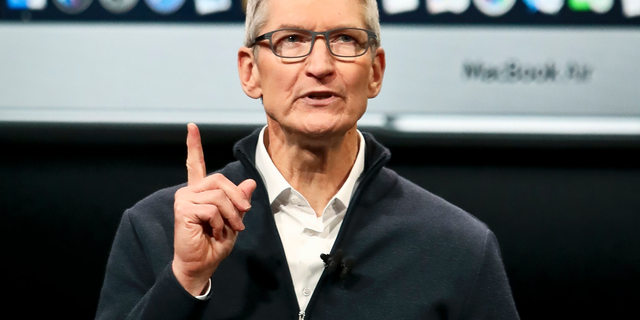 Mike Levin, co-founder of Consumer Intelligence Research Partners LLC, a market-research firm that surveys Apple customers, said the change shows Apple executives are thinking about their business in ways they haven't wanted to say aloud.
"When Apple was doing great, unit sales told a wonderful story. Now that the story isn't so good, they're saying, 'Let's change it,'" he said.
Mr. Jobs might agree. "Usually, if they sell a lot of something, you want to tell everybody," the Apple co-founder told the New York Times nine years ago when criticizing Amazon's Kindle.
Read more at The Wall Street Journal, where this story originally ran, by clicking here.