Facebook making slow progress on diversity, report says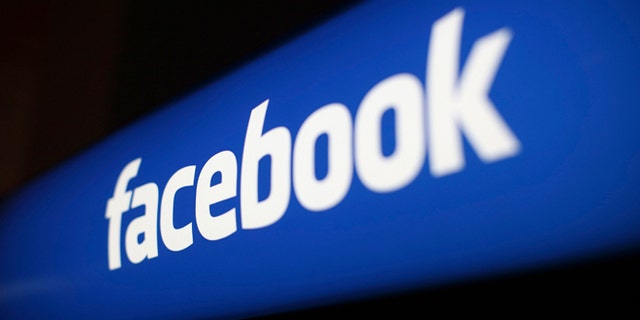 Facebook's latest diversity report shows that, while the tech giant has grown the percentage of women in its workforce, more work needs to be done in other areas.
In its fifth annual diversity report, the social network revealed that, globally, the percentage of women working at Facebook has increased from 31 percent in 2014 to 36 percent today.
"Since 2014, we've made some progress increasing the number of people from traditionally underrepresented groups employed at Facebook," said Maxine Williams, Facebook's chief diversity officer, in a statement.
FACEBOOK, WES COOK BAND, WORK TO RESOLVE PATRIOTIC SONG 'CENSORSHIP' ROW
However, the Menlo Park, Calif.-based firm also needs to increase its efforts in other areas, according to Williams. "We continue to have challenges recruiting black and Hispanic employees in technical roles and senior leadership," she said.
In the U.S., the percentage of black employees has grown from 2 percent in 2014 to 4 percent today. The percentage of Hispanic employees has risen from 4 percent to 5 percent over the same period. For technical roles, however, the percentage of black and Hispanic U.S. employees remained at 1 percent and 3 percent, respectively, during that time.
For senior leadership roles, the percentage of black employees remained at 2 percent compared to 2014, while Hispanic representation dropped from 4 percent in 2014 to 3.3 percent today.
HOW UNDER-FIRE FACEBOOK IS BOLSTERING ITS BATTLE AGAINST FAKE NEWS
Williams explained that Facebook has been building deep relationships with organizations that support people of color and women, such as Anita Borg/Grace Hopper, The Society of Hispanic Professional Engineers (SHPE) and the National Society of Black Engineers (NSBE).
Other tech giants are also looking to increase diversity within their ranks. In a report released last month, Google acknowledged that, despite some successes, it needs to do more to boost diversity among its workforce. Specifically, the report found that attrition rates for black Google employees, while improving in recent years, have offset some of the company's hiring gains
The report revealed that just 2.5 percent of Google's U.S. workforce is black. Some 53.1 percent of the firm's employees are white, 36.3 percent are Asian and 3.6 percent are Latino. In the 2017 report, black employees accounted for 2.4 percent of U.S. Googlers. White and Asian employees made up 55.5 percent and 34.7 percent, respectively, of the company's workforce.
GOOGLE'S DIVERSITY EFFORTS DISAPPOINT
The percentage of black and Latino workers at Google in the U.S. has seen only a modest increase in recent years, rising from 1.9 percent and 2.9 percent, respectively, in 2014.
Globally, 30.9 percent of Google workers are female, compared to 30.8 percent in 2017 and 30.6 percent in 2014.
Follow James Rogers on Twitter @jamesjrogers