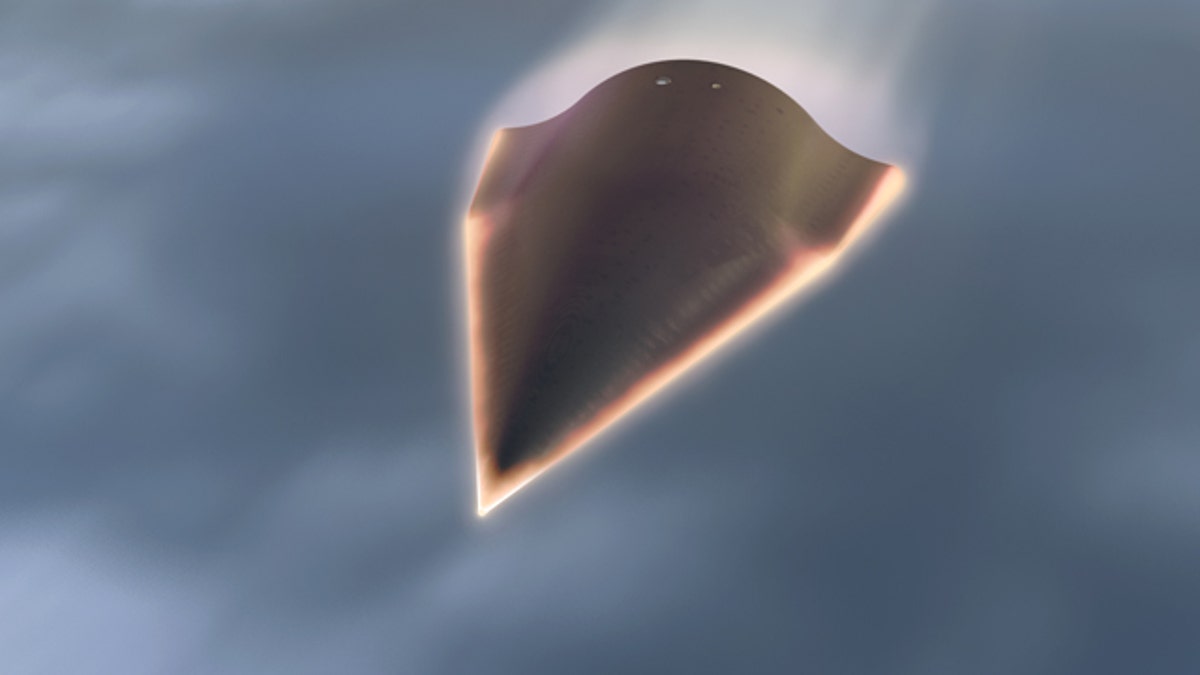 The Air Force has postponed the launch of an unmanned aircraft that can travel at the breakneck speed of 20 times the speed of sound
The Falcon HTV-2 was scheduled to take off Wednesday from an Air Force base in California for its second test flight. But pockets of lightning over the launch zone has led officials at Vandenberg Air Force Base in Lompoc, Calif., to reschedule the launch for Thursday.
The Falcon HTV-2 is an arrow-shaped aircraft that launches on a rocket, separates and then glides at hypersonic speeds of 13,000 mph through the Earth's atmosphere. (To put it in perspective, it would take less than 12 minutes to fly from New York to Los Angeles.)
Thursday's launch marks the aircraft's second flight. In April 2010, the Falcon flew for nine minutes, including 130 seconds of Mach 22 to Mach 17 flight, according to DARPA, the military's research arm.
The goal of the second flight is to "validate our assumptions and gain further insight into extremely high Mach regimes that we cannot fully replicate on the ground," Air Force Maj. Chris Schulz said in a DARPA news release.
Since the first launch in April, engineers have made several tweaks to the vehicle to improve its performance. They have adjusted the vehicle's center of gravity, decreased the angle of attack flown and will use the onboard reaction control system to augment the vehicle flaps to maintain stability during flight operations, DARPA said.
The flight overview looks something like a rocket launch. The aircraft takes off in a rocket and eventually breaks free. It re-enters the Earth's upper atmosphere before evening out, like a jet in flight.
After a brief flight, the aircraft takes a nose dive into the sea near Kwajalein Atoll in the Pacific Ocean. In all, the Falcon HTV-2 will have flown 4,000 miles from its original take off at Vandenberg Air Force Base.
"The first flight of HTV-2 allowed DARPA to greatly increase our understanding of the hypersonic environments encountered by the vehicle," said Col. Kent Nickle, Chief of SMC/SD's Launch Systems Division and HTV-2 Flight 2 Mission Director, in a statement.
"The entire team is looking forward to yet another successful flight demonstration for our DARPA partners." The launch window on Thursday stretches from 7 a.m. PST to 1 p.m. PST, an Air Force spokesman said.
The goal of the project is to eventually enable the U.S. military to strike anywhere in the world in less than an hour.