EU copyright law may force Google, Facebook to pay billions to music companies, publishers
Facebook and Google could be forced to pay billions to media publishers, music companies and filmmakers if a proposed copyright rule is formally adopted in Europe.
The proposed copyright directive could upend the internet as we know it. Article 11, which has been dubbed a "link tax" by critics, would mandate that news aggregation platforms like Google and Facebook pay publishers for showing news snippets or linking to news stories on other websites.
Europe's largest news agencies have urged lawmakers to support it, having accused the two tech giants of "plundering" the news and vacuuming up their advertising revenue.
FACEBOOK ACCUSED OF ALLOWING GENDER BIAS IN JOB ADS
As it stands, Google and Facebook are estimated to account for 57.7 percent of 2018 digital ad revenue in the U.S, while Amazon garners 4.15 percent, according to research firm eMarketer.
Article 13 would force platforms like YouTube to seek licenses for content such as music videos, which creatives have said would help them negotiate better royalty payments.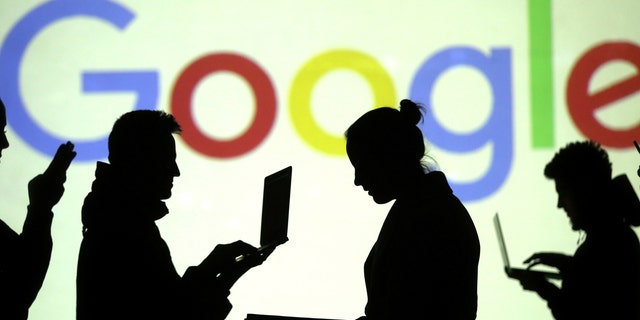 "This is a great day for Europe's creators. The Parliament has sent a clear message that copyright needs to be modernised to clarify obligations of platforms with regard to the creative works they distribute," Helen Smith, executive chair of European music organization Impala, said in a statement.
Google pays traffic acquisition costs (TAC), which consists of payments made to affiliates and online firms that direct traffic to their website. In the three months ending June 30, Google paid $6.4 billion in TAC. Facebook does not pay TAC, but it does share revenue with publishers from several different ways, including its Audience Network, Facebook Watch and its subscription tools, something Google also offers.
"People want access to quality news and creative content online. We've always said that more innovation and collaboration are the best way to achieve a sustainable future for the European news and creative sectors, and we're committed to continued close partnership with these industries," a Google spokesperson told Fox News.
Critics of the proposal claim it will radically alter the internet—putting the kibosh on sharing remixes and memes forever. In Italy, Wikipedia blocked readers from its site on Tuesday in protest over the law—which Wikipedia co-founder Jimmy Wales has called "disastrous."
In June, 70 major players in technology—including World Wide Web inventor Tim Berners-Lee, a range of academics and advocacy groups—signed a letter to EU lawmakers which stated that article 13 would take "an unprecedented step towards the transformation of the internet from an open platform for sharing and innovation, into a tool for the automated surveillance and control of its users."
AIR FORCE CITES NEED TO DEFEND AGAINST ENEMY'S HYPERSONIC WEAPONS
The EU parliament on Wednesday approved amended versions of the copyright law's more controversial directives, known as articles 11 and 13.
"The damage that this may do to the free and open internet as we know it is hard to predict, but in our opinions could be substantial," the letter also said.
Still, proponents like Alex Voss, a German Christian Democrat Minister of European Parliament, claim the law will end "cultural theft" and "protect Europe's creative, artists and journalists."
The music industry has long argued that platforms like YouTube exploit artists by harnessing the lack of legal protection for music videos in order to pay creators miniscule fees.
YouTube's Content ID initiative has paid out at least $2 billion to rightsholders by monetizing content uploaded to the platform, while YouTube has also paid more than $3 billion to the music industry.
Google-owned YouTube says it pays $3 per 1,000 streams, which the video-sharing site says is higher than Sweden-based Spotify.
The proposal, which faces a final vote in the European parliament in January, will now enter three-way negotiations with the European commission and the Council of the European Union, according to the Guardian.
Fox News has reached out to Facebook for comment.