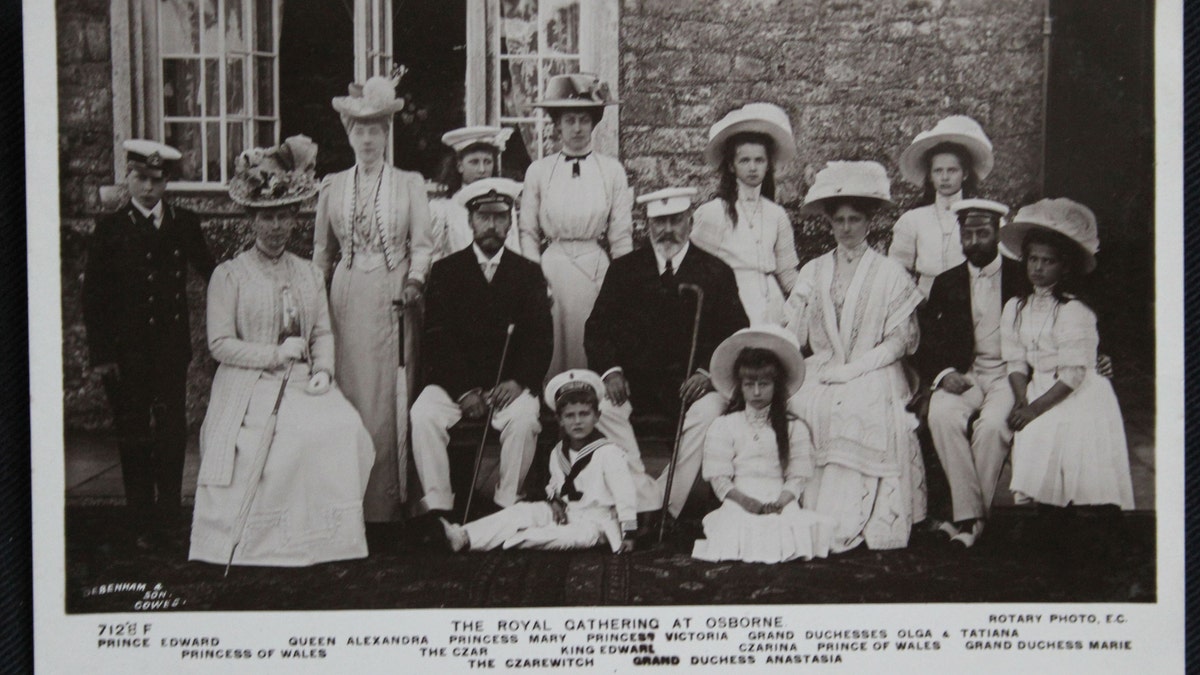 Fascinating postcards showing the Russian royal family visiting their British counterparts in 1909 will be auctioned in the U.K. on Saturday.
The cards showing Czar Nicholas II, his wife Alexandra and their children during a visit to King Edward VII and his family are part of a collection of more than 80 postcards that will go under the hammer at auction house Henry Aldridge & Son.
2017 marks the centenary of Nicholas II's abdication, which brought an end to the Romanov dynasty that ruled Russia for over 300 years. The last Czar of Russia abdicated on March 15 1917 following the country's February Revolution. He was murdered with his family on 17 July 1918.
JACK THE RIPPER MYSTERY: RESEARCHERS HIT ROADBLOCK
"It's certainly the best collection I have seen for sale for the last few years," Henry Aldridge & Son auctioneer Andrew Aldridge told Fox News, via email.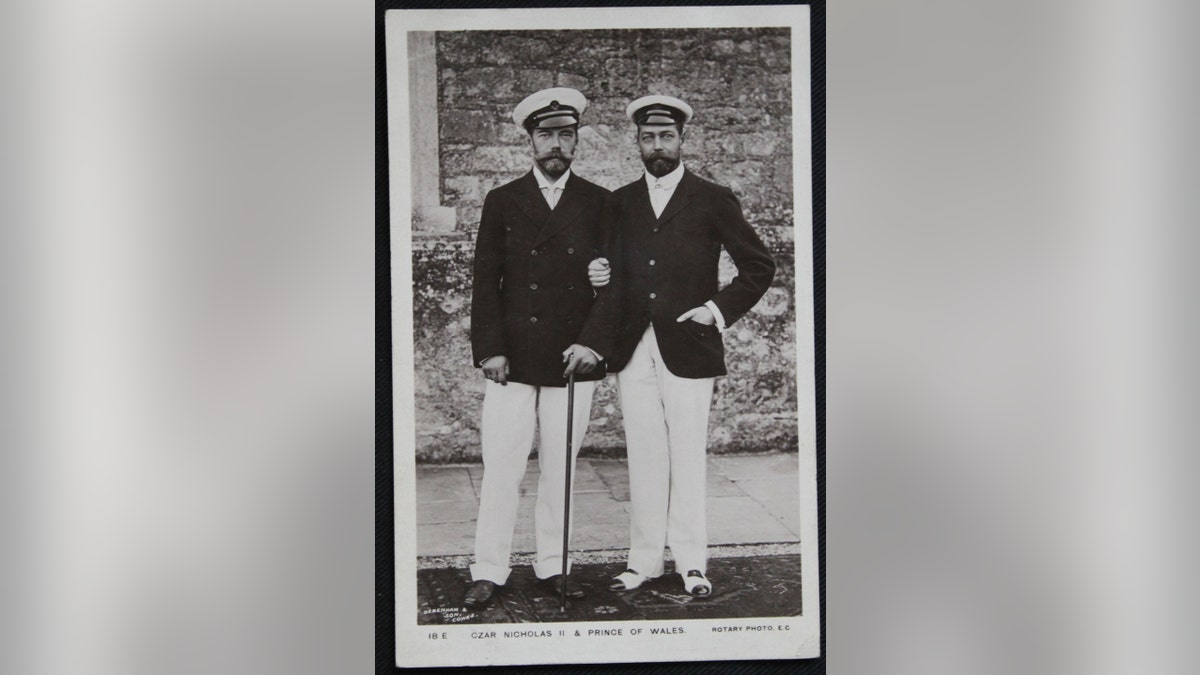 Offering an incredible snapshot of the Russian royal family's life in the years before the turmoil of World War I and the Russian revolution, the rare postcards show the Romanovs on a visit to the British royal family's Osborne House on the Isle of Wight. The 1909 trip was their last visit to the U.K.
The two families were closely related – the czar was Edward VII's nephew by marriage. One postcard from the collection shows the striking resemblance between Nicholas II and his cousin the Prince of Wales, the future King George V.
The collection of cards, which range from 1906 to 1916, have a pre-sale estimate of $1,249 to $1,874.
FOR THE LATEST TECH FEATURES FOLLOW FOX NEWS TECH ON FACEBOOK
DNA tests conducted on the exhumed remains of the czar and his wife in 2015 proved they were authentic. The tests were performed at the request of the Russian Orthodox Church, which canonized the slain Romanov family in 2000.
Follow James Rogers on Twitter @jamesjrogers