Condoleezza Rice's appointment to Dropbox board sparks Internet outcry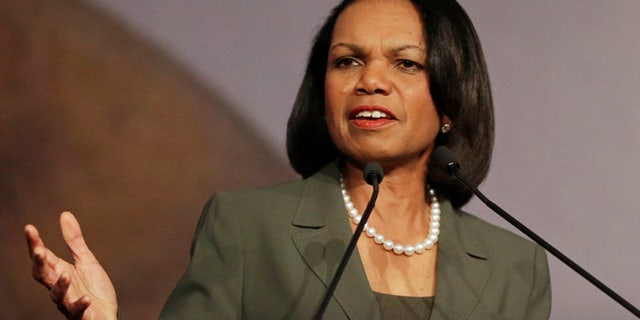 Internet activists are calling for the boycott of popular cloud storage service Dropbox after it named former Secretary of State Condoleezza Rice to its board of directors earlier this week.
The outcry stems, in large part, from Rice's support for the National Security Agency's warrantless wiretapping program during the Bush administration. But the company believes having the former national security adviser will help raise its global profile.
"This is deeply disturbing, and anyone – or any business – who values ethics should be concerned," says a blog post on Drop-Dropbox.com, a site that's leading the call for the boycott. "Given everything we now know about the U.S.'s warrantless surveillance program, and Rice's role in it, why on earth would we want someone like her involved with Dropbox, an organization we are trusting with our most important business and personal data?"
[pullquote]
The site lists several other cloud storage services users could use as alternatives to Dropbox, which is used by 275 million people worldwide. Support for the boycott has stretched across social media, and was "upvoted" to the highly-trafficked Reddit front page, as well as the site's technology section front page, PCWorld.com reported.
In announcing Rice's addition to the board of directors on Wednesday, Dropbox founder and CEO Drew Houston said her presence would help the company "expand our global footprint."
"We're honored to be adding someone as brilliant and accomplished as Dr. Rice to our team," Houston wrote on The Dropbox Blog.
"As we continue to expand into new countries, we need that type of insight to help us reach new users and defend their rights globally. Dr. Rice understands our stance on these issues and fully supports our commitments to our users," Houston's statement read.
Messages left Friday morning with Stanford University, where Rice is a faculty member, were not immediately returned.
The controversy over the Rice appointment comes one week after the CEO of Mozilla, the company behind the popular Internet browser Firefox, resigned one week into the job after protests grew over his support for Proposition 8, the anti-gay marriage law passed in California in 2008.
FoxNews.com's Karl de Vries contributed to this report.