Cambridge Analytica suspends CEO amid ongoing investigation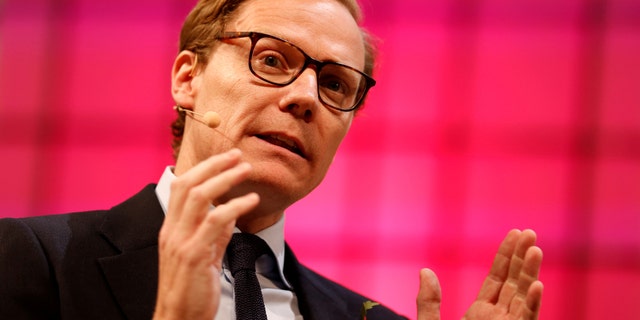 Cambridge Analytica announced it has suspended CEO Alexander Nix pending the results of an ongoing investigation that it improperly accessed 50 million Facebook accounts.
"In the view of the Board, Mr. Nix's recent comments secretly recorded by Channel 4 and other allegations do not represent the values or operations of the firm and his suspension reflects the seriousness with which we view this violation," the company said in a statement.
The U.K. firm describes itself as "a data-driven communications and marketing agency."
ZUCKERBERG, SANDBERG SILENCE DURING FACEBOOK SCANDAL LIKE PUTTING 'GASOLINE ON THE FIRE'
In the recording, Nix is heard saying that the company could use unorthodox methods to wage successful political campaigns for clients.
He said the company could "send some girls" around to a rival
candidate's house, suggesting that girls from Ukraine are beautiful and effective in this role.
Cambridge has denied any wrongdoing in the Facebook data scandal. As a result, Facebook said it is looking into forensic audits to investigate Cambridge's claims.
In the statement, Cambridge added Dr. Alexander Tayler will serve as the acting CEO while the independent investigation is ongoing. It has also asked, Julian Malins, QC, to lead the investigation. The company's board of directors will share the findings publicly in due course.
The U.K. firm has come under fire in recent days after it was suspended by Facebook for improper access to 50 million Facebook accounts. The company, which has ties to the 2016 Donald Trump campaign, said it had deleted the data in a legal document to Facebook, but the facts have been disputed.
Fox News' Shira Bush and the Associated Press contributed to this report. Follow Chris Ciaccia on Twitter @Chris_Ciaccia