Burglary Suspect Killed at California Apple Store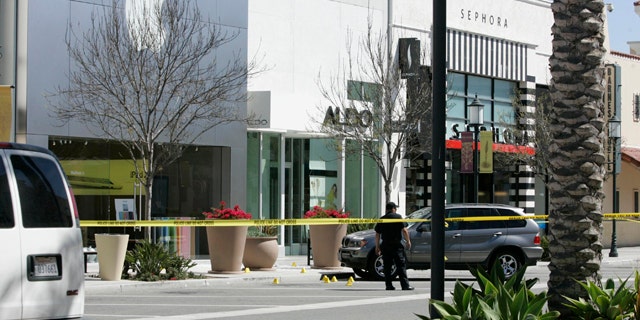 NEWYou can now listen to Fox News articles!
SAN DIEGO -- Police say a private security guard fatally shot a suspect carrying out a smash-and-grab burglary at a California Apple store, a common tactic in which thieves break the windows and grab iPads, iPhones and other hot-ticket items and run.
Chula Vista Police Chief David Bejarano says the man and two other people drove to the store just before 7 a.m. Monday. A woman stayed in the car while the two men smashed the store's window and grabbed items when the guard confronted them.
The guard says he opened fire when one of the men pulled a gun.
The suspects drove away but crashed into a light pole.
Bejarano says the driver died from a gunshot wound to the head. The two other suspects were found an hour later.