Big ticket: Americans buying upscale tech gadgets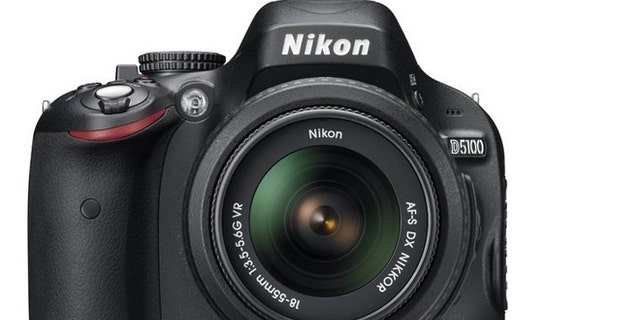 NEWYou can now listen to Fox News articles!
As sure as the sun rises every day, so does spending on tech products every year. But what people are buying has changed a great deal.
The current move is toward not only smartphones and tablets but also high-end versions in other product categories, according to the Consumer Electronics Association, which this week gave its annual projection for holiday shopping.
Just as last year, 76 percent of gift buyers plan to purchase a tablet such as the iPad, the CEA said. (In fact, Americans will buy 32 million just in the last three months of this year.) Just two years ago, about the same percentage wanted laptops. In 2009, it was digital cameras, and in 2008 it was game consoles.
While fewer people are buying cameras overall, more people are buying high-end DSLRs. "Consumers have a wealth of experience around digital photography, and now they are looking for something more," said the CEA's chief economist, Shawn DuBravac.
In mobile audio, MP3 players are slowly dying out. But headphones selling for $300 or more, such as those in the Beats by Dr. Dre line, are growing, DuBravac told TechNewsDaily.
[See Also: Best Full-Size Headphones: Sennheiser Momentum]
At home, people are buying more "multi-room" audio systems such as Sonos, which can beam music around the houses over Wi-Fi. For example, the same music that plays in the living room could also play on wireless speakers in bedrooms upstairs. Sales are also up for soundbars — long, thin speakers that sit below a flat-screen TV and provide sound that's a step up from the set's built-in audio.
Speaking of TVs, sales are as flat as the screens, but the ones going out the door are ever larger. This year, for the first time ever, people will buy more LCD TVs with screens of 60 inches (diagonally) or larger than with screens measuring 20 inches or less. Ever more of those sets will be smart TVs, too, with the ability to play video and audio from Internet services such as Netflix and Pandora.
Even the next frontier in madly expensive TVs, ultra high-definition, is picking up. These screens, with four times the pixels of the best regular HD TVs, have astronomical dimensions and prices. LG, for example, makes an 84-inch screen model that sells for $20,000 — which might be seen as a bargain next to the $25,000 Sony model of the same size.
The CEA expects these behemoths to make up 9 percent of TVs sold in the U.S. by 2014, in part because prices will plummet. "The average TV price falls 14 percent per year," said DuBravac, but he expects that a new technology like Ultra HD will grow cheaper far faster. "I would not be surprised if prices fell 20 percent a year or 25 percent a year," he said.
Copyright 2012 TechNewsDaily, a TechMediaNetwork company. All rights reserved. This material may not be published, broadcast, rewritten or redistributed.