Austin next city for ultra-fast Google Fiber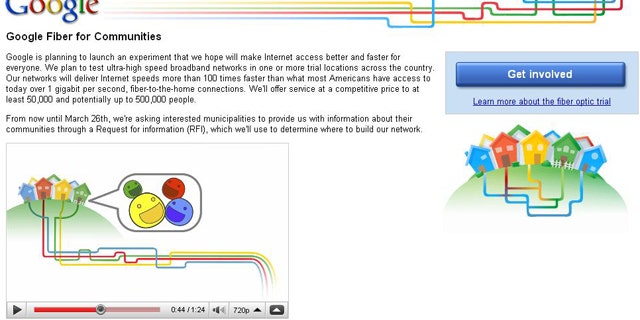 AUSTIN, Texas – Austin, Texas, is getting gigabit fever.
Google says tech-savvy Austin will be the next city to receive the search giant's ultra-fast Internet service starting next year.
Google on Tuesday did not reveal how much Austin customers will pay for Google Fiber. The gigabit Internet service is about 100 times faster than a basic cable modem.
"The Internet is still in its early days and has so much more potential to improve our lives," wrote Milo Medin, Vice President, Google Fiber, on a company blog. "We believe the Internet's next chapter will be built on gigabit speeds, and we hope this new Google Fiber city will inspire communities across America to think about what ultrafast connectivity could mean for them."
Last summer, Kansas City became the first metro area in the U.S. to receive Google Fiber. Customers there pay $70 a month for the top-speed connection.
Milo Medin, who heads up Google Fiber, says the company will begin identifying Austin neighborhoods to install the service in 2014.
"If you're a city leader and you're looking for some help making your city gigabit-friendly, have a look at this video from the FCC's March 2013 Workshop on Gigabit Community Broadband Networks for steps you can take towards your own gigabit-powered future," Medin added.
The Associated Press contributed to this report.