Six official US Air Force cyberweapons may codify digital war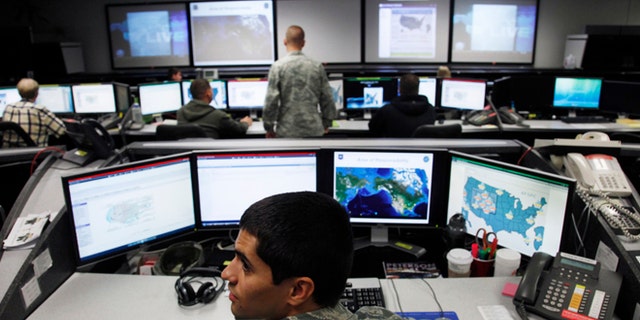 The U.S. Air Force's Space Command center has officially designated six cyberweapons in its digital arsenal, an senior officer said Monday -- opening the door to a codified definition of cyberwar.
Lieutenant General John Hyten, vice commander of Space Command, said the new designations would help the military to fund the rapidly changing theater of war, according to Reuters.
[pullquote]
Hyten did not offer any details on what the weapons were, whether "cyberbombs" like the Stuxnet virus that temporarily disabled Iran's nuclear power ambitions or something more mundane, like well trained cyber soldiers or digital tools that might facilitate attacks on electronic, real-world weapons.
But the very act of acknowledging such weapons has dramatic implications, said Mischel Kwon, former director of the U.S. Computer Emergency Readiness Team (US-CERT) and former Chief IT security technologist at the Department of Justice.
"What is a cyberweapon? Does it kill? Does it destroy? Does it hurt human beings? Is there life at risk because of the use of this?" Kwon told FoxNews.com.
"If we're going to call [these capabilities] weapons, are we going to have to revisit treaties? And rethink how they fit in the context of international negotiations? It opens a lot of discussions that have needed to take place, because we don't have a way of talking about things that happen and align them with plain English language in the physical world."
Hyten's comments -- given at a cyber conference held in conjunction with the National Space Symposium in Colorado Springs -- were meant to underscore the challenges of funding cyber in a difficult budgetary period; Hyten said the Air Force planned to expand its cyber workforce of about 6,000 by 1,200 people, including 900 military personnel.
He said it took the Air Force decades to explain the central importance of space-based assets for warfare, but did not have time to wait with cybersecurity, according to Reuters.
"We have to do this quickly. We cannot wait. If we just let decades go by, the threat will pass us screaming by," he said.
But Hyten's statements are also a window into the shadowy world of cyberwar, something all countries engage in but few are willing to publicly acknowledge or discuss, the U.S. included, Kwon told FoxNews.com.
"The veil is being lifted," said Kwon, who now heads security consultancy Mischel Kwon & Associates. "We tend to call everything cyberwar -- even cybercrime and hacktivism. And espionage. And it's been very difficult to define what is cyberwar."
When the U.S. is officially at war, a specific definition and set of terms is applied, she noted.
"Does that same definition apply to cyber or is there another well-crafted set of words we need to define cyberwar?"
"The discussion is just beginning," she said.