Apple CEO Steve Jobs Resigns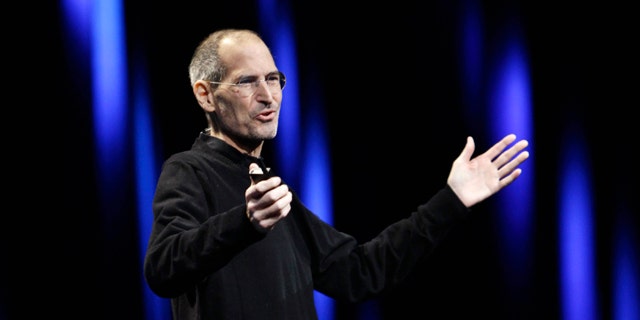 Steve Jobs, the legendary chief executive officer of Apple Inc., resigned Wednesday, effective immediately, according to the company's board of directors.
The company named Tim Cook, its previous chief operating officer, to the post.
Jobs wrote in a letter to the board that "if there ever came a day when I could no longer meet my duties and expectations as Apple's CEO, I would be the first to let you know. Unfortunately, that day has come."
Jobs submitted his resignation to the board Wednesday and "strongly recommended" that Cook be his successor.
He went on to say that he'd like to serve as the computer giant's "chairman of the board, director and Apple employee."
"I believe Apple's brightest and most innovative days are ahead of it," he said. "And I look forward to watching and contributing to its success in a new role."
Art Levinson, the chairman of Genentech spoke on behalf of Apple's Board, and said "it has complete confidence that Tim is the right person to be our next CEO."
The Wall Street Journal reported that Cook, 50, was widely considered as the leading candidate to run the company after Jobs, who has been on medical leave for undisclosed reasons since January.
According to the report, Cook is a 13-year veteran at the company, and ran the day-to-day operations during two prior medical leaves of absences.
Earlier, Apple shares gained 0.7 percent to close at $376.18.
Jobs was diagnosed with pancreatic cancer in 2004 and underwent a liver transplant two years ago. He reportedly appeared at the iPad 2 launch in March and the annual developers' conference in June, The Journal reported. But he appeared thin at both events.
Jobs is credited with being the mind behind the iPhone, iPad and other devices that turned Apple into one of the world's most powerful companies
Colin Gillis, a financial analyst for BGC, told Reuters, "I will say to investors: don't panic and remain calm, it's the right thing to do. Steve will be chairman and Cook is CEO."