9 ways Amazon's Alexa can help you in the kitchen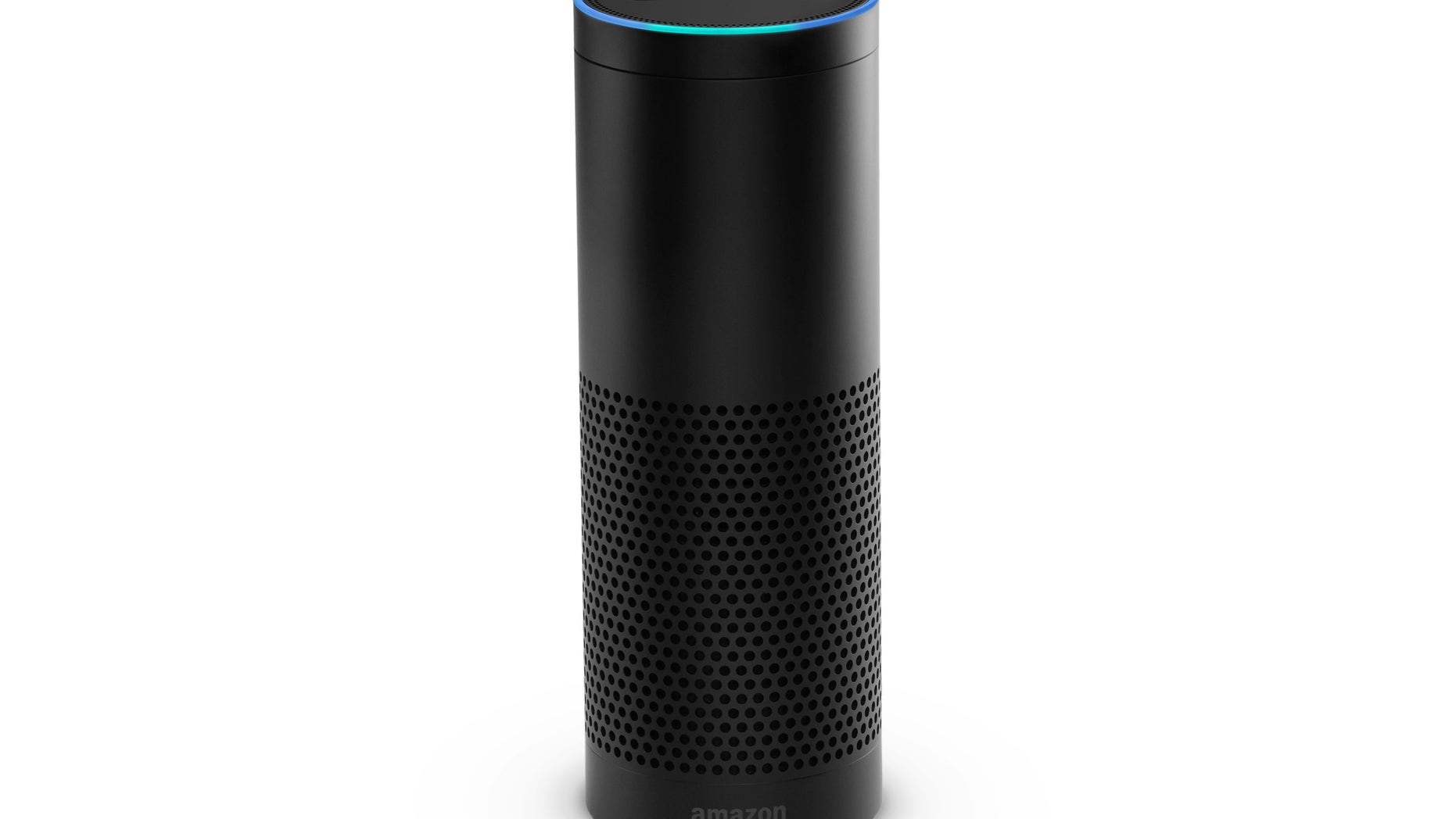 Cooking is a social activity. Parents make food. Kids help in the kitchen. Friends bake together. Families bequeath recipes through the generations. People get together for a potluck and trade cooking tips all evening.
Amazon's virtual assistant, Alexa, has become commonplace in many homes, picking your music and helping you book Uber rides. Many Alexa commands make Amazon's Echo essential. If you have one and you're only asking for music, click here for a comprehensive list of things you can tell Alexa to do.
Thanks to a few new skills, the Echo can also help you fry up some grub. There's no shortage of epicurean advice. Amazon has over 400 skills listed in its Alexa "Food & Drink" category alone.
Tip in a Tip: Let's say you have a question about a family recipe or want to check in to say hello. Many people are unaware that Alexa now offers calling and messaging. It's a slick feature you'll use time and time again. Click here to learn how you can use it too.
Here are some of the best and most useful cooking-related skills to help you get the most out of Alexa when you're in the kitchen.
1. Access Allrecipes
Allrecipes already hosts one of the most active cooking websites on the internet. Now you can access 60,000 Allrecipes recipes through your Alexa device.
What's your pleasure tonight? Coleslaw dressing? Grilled salmon? Just ask Alexa to sift through Allrecipes, and your Echo will read the ingredients and methods aloud to you. You can also ask for recipes that match ingredients you have on hand, designate favorite recipes, get recipe reviews and have the recipe sent to your phone for easy reference.
One caveat: Some Amazon Echo Show owners have reported that recipes quickly disappear from the screen. Hopefully, that will be resolved in an update. Click here to learn more about the Alexa Allrecipes skill.
2. Brew the coffee
Alexa can connect to all kinds of smart devices, among them the $299 Behmor Connected Coffee Brewer, which responds to the at-home barista's commands. Just say, "Alexa, ask Behmor to brew my coffee." You still need to set up the coffee maker with water and ground coffee, but Behmor works with Amazon's Dash Replenishment so you can order your specific roast automatically before you run out.
Many new appliances are also in development, such as the Anova Precision Cooker. You may very well find a new "smart cooker" in your Christmas stocking this year.
3. Count calories
Watching your weight? Say, "Alexa, how many calories in pan-seared salmon?" and you're certain to hear the answer. As you pull out different ingredients, you can gather nutritional information for each one.
4. Convert measurements
How does anyone remember that two cups equals 474 milliliters? What is a jigger, and how many are in a gallon?
For the arithmetically challenged, Alexa is a quick way to get conversions. Just say, "Alexa, how many tablespoons are in a cup?" and Alexa will quickly answer "16." Smartypants.
5. Consult the bartender
Making cocktails is an art unto itself, and bartenders often go to special schools to learn its particulars. But now you can learn proper preparation in your kitchen, thanks to The Bartender. This skill acts as a mixology guide, giving you recipes for popular cocktails. (Since it deals with alcoholic beverages, Amazon considers this skill for mature audiences — over 21 in the U.S. — and will notify you of that when you enable it.
Just say, "Alexa, ask The Bartender how to make a Fuzzy Navel," and the Echo will recite instructions. Once you're tired of White Russians and Singapore Slings, you can explore more than 12,000 less-famous recipes.
The Bartender pulls its recipes from the cloud, so there can be some variability in the quality of the recipes and the quantities they make, but it's still a good way to learn the ingredients, proportions and special techniques.
6. Find alternative ingredients
You're excited about preparing a new recipe. Everything is going fine up until you discover you're missing buttermilk. What to do?
Easy. Enable the Ingredient Sub skill and say, "Alexa, ask Ingredient Sub what I can use instead of buttermilk." You will find you can use yogurt, lemon juice or vinegar and milk to create a buttermilk substitute for your dish.
You may be surprised how many substitutions there are for regular household ingredients. Users have reported finding alternatives for such culinary staples as vinegar and raw eggs.
7. Compose a shopping list
Some of Alexa's best kitchen features don't require activating a new skill. You can add items to your grocery list by saying, "Alexa, add organic eggs to my shopping list." You can then use the Alexa app on your phone to read the list at the store.
8. Use specific timers
This is a customer favorite because timing is so important for so many dishes. Maybe you're accustomed to working with an egg timer or the oven clock, but this can get confusing when you're preparing a large meal.
Echo can run several timers concurrently, and it will even identify which one is going off by name. Just say, "Alexa, set a pizza timer for 20 minutes," and you'll receive an alert 20 minutes later.
Click here to learn more about Alexa reminders.
9. Stop wasting food
Did you know that the average American family throws out about a half-ton of food every year? We often do it by accident, of course: Rummaging through the back of the refrigerator, we find a half-empty carton of milk and a bunch of old spinach, and we toss them in the trash.
This is why the Ad Council and the Natural Resources Defense Council created the Save the Food Alexa skill, which aims to reduce waste by helping you use up your food before it goes bad.
Save the Food can give you tips for properly storing food so it will last longer and share guidelines on what foods are safe to eat, even if they've been hanging out in your refrigerator for some time. Just say, "Alexa, ask Save the Food how to store asparagus," and the database will search for instructions.
How else can you put your virtual assistant to good use? Be sure to listen to or download my podcasts, or click here to find it on your local radio station. You can listen to the Kim Komando Show on your phone, tablet or computer. From buying advice to digital life issues, click here for my free podcasts.
Copyright 2017, WestStar Multimedia Entertainment. All rights reserved.
Learn about all the latest technology on the Kim Komando Show, the nation's largest weekend radio talk show. Kim takes calls and dispenses advice on today's digital lifestyle, from smartphones and tablets to online privacy and data hacks. For her daily tips, free newsletters and more, visit her website at Komando.com.