5 top tactical gifts for Mother's Day
Mother's Day is around the corner and if you've got a cool mother in your life, then we've got you covered.
From ultra-cool veteran-designed T-shirts and covert apparel to tactical twists on handbags, here are five tactical gift ideas to celebrate Mom:
It's the size of the fight in the girl
Ranger Up is a company that makes shirts for the military and the patriotic Americans who love the men and women of the armed forces.
One irresistible top pick gift is their "Fight in the Girl" T-shirt.
If you've got a mom who punches above her weight and would fearlessly take on anyone for you, then this T-shirt sums it up: "It's not the size of the girl in the fight. It's the size of the fight in the girl."
This shirt celebrates how mothers regularly do the impossible. As Ranger Up says, "Every day we hear a story about a woman defying the restrictions society has put on her. Maybe she accomplished a physical feat. Maybe a mental one."
For the mother who has served in the military, the "My Watch Never Ends T-Shirt" is another great choice for mothers who are always ready to meet any challenge with courage and grace.
The people who created the company are patriots who are veterans or still serving in the military, so this is one gift that doesn't just show your support for your mother, it also gives you a chance to show your support for our brave warriors.
Both tees are available for $24. Click around their website and you'll find lots of cool options to fit the personality of your mom.
Tactical twist on the handbag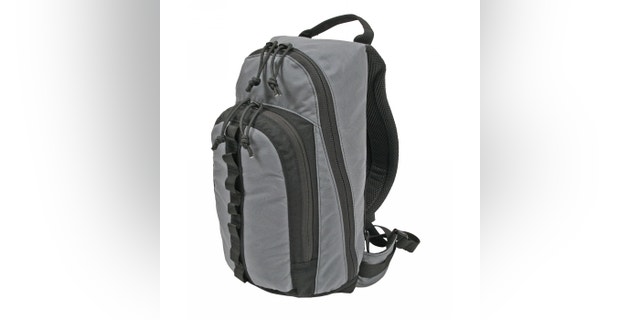 Cool handbag-type options out there for mothers with concealed carry needs are few and far between.
But the Concealed Carry Sling Bag by Tactical Tailor could be an awesome option for the mother in your life.
The bag has plenty of room for her to tote around what she needs for the day, whether its gym clothes or baby gear. But this is one gift you can give her that also helps you keep her safe. The discreet side zipper will give her rapid access to the universal holster. The smart, covert carry design will keep her weapon-ready but in a subtle, understated way.
In the front pocket, there are elastic loops she can use to stow magazines or anything else she needs at hand.
Made in the USA with lightweight 500D Cordura, it has a handy single strap and padded to be ultra comfortable.
It's available in ten colors, and you can nab one for $145.75.
Mission-ready and mother-approved
Is the mother in your life one of those moms who is ultra-organized? Then hook her up with a tactical professional upgrade. The Admin Dapper Pouch is popular with real-life Jason Bournes who also need to be highly organized for their missions.
Made by Blue Force Gear, the Admin Dapper Pouch can hold M4 mags in the two Ten Speed pouches as well as emergency medical supplies for tactical professionals -  and modern mothers. But it will also handle her daily essentials like pens, cell phone chargers, baby wipes, and beyond.
Ideal for a covert mission professional, Dapper is unmatched and much beloved. A mom can keep all her gear organized and quickly accessible. It stashes readily in her favorite handbag and she can quickly pull it out and put it another handbag that goes with her outfit that day. It will make her the envy of all other organized mothers.
Like those immensely expensive designer handbags, Dappers will never go out of style and are made with the highest level of outstanding craftsmanship. An investment for life, it carries a lifetime warranty and is available for $45.
Covert mom apparel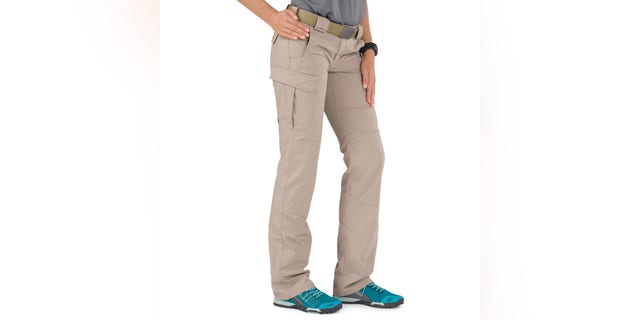 Pants might sound as exciting to you as receiving socks for your birthday, but these tactical trousers will make you a shoe-in for best kid 2016.
Designed with lots of input from professional female operators, the 5.11 Stryke pants are the best option on the market for tactical professional women. Any mother who likes to get outdoors, get out to the range, or just get through the day will also love how the design gives her the freedom to get stuff done.
Ultra comfy, robust and versatile, these pants can be worn hiking or hunting and then out for drinks with the girls. Stryke pants have fantastic range of movement with the two-way mechanical stretch fabric and articulated knees (easily augmented with pads). The Teflon finish gives the pants the robustness to handle whatever life throws at her.
With the 12 pockets designed for tactical stashing, there is heaps of room for whatever the mother in your life needs on the go, whether it is a spare diaper, cell phone, multi-tool, knife or magazine.
Available in six colors including black, storm, tundra and TDU green for $74.99.
All American moms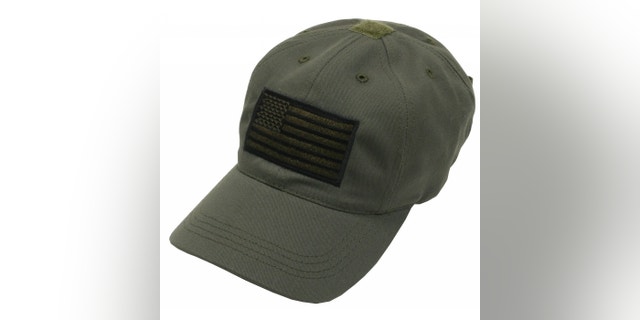 Also a great option at a budget-friendly price point is Tactical Tailor's American Flag Hat. Based on their extremely popular professional Special Operator Cap, this cap has a cool American Flag on the front.
Perfect for shooting at the range, out hunting and fishing, or just kicking about, this lid is available in two colors for $14.95