4 top tactical gifts for Father's Day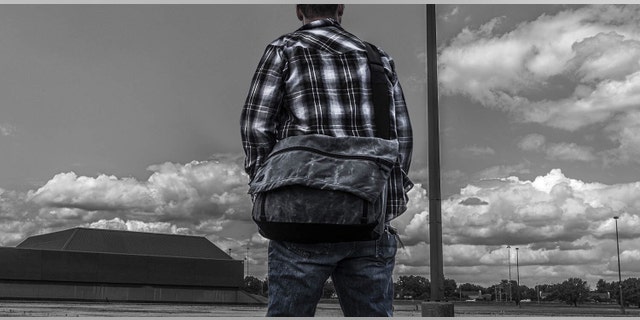 Doesn't your dad deserve better than a tie?
Every year American fathers get the usual gifts. Upgrade from the norm and get him gear designed by— and for— tactical professionals.
Here are four of the very best tacti-cool twists on traditional gifts: belt, pen, bag and briefcase.
1. Belts designed for special operations
Let's face it. Belts are boring and are always a go-to around Father's Day.
But why get your dad a boring belt when you could get him a belt fit for Jason Bourne and made by a company named after the God of War?
Ares Gear belts are immensely popular with tactical professionals with insider knowledge. There is no better belt on the market. The belts were designed for our nation's most elite special operators— and now any father can deck out his own pants with their advanced craftsmanship.
Related: The 6 best tactical drinking gifts for Father's Day
For fathers who need to carry a weapon, this belt will perfectly balance the weight of the pistol. It is so well designed it will feel like he is not even carrying it. It is strong enough to support all of his life-saving gear but dapper enough that he can wear it with his dress pants on date night with mom.
This is the one belt that fathers will genuinely be excited to unwrap. Your dad will never want to wear another belt.
Kit your Dad out in a belt made for Rangers— the Ranger belt with its two layers of proprietary scuba webbing and bead blasted stainless steel buckle goes for $105.99.
2. Bullet Pens
If you're leaning towards a pen, then upgrade your game. Get him a pen that will be the envy of all other dads.
A Junior's pen is made out of once-fired military brass and it is a must. All the pens are "reloadable" and use a standard "Cross-type" refill.
The classic 7.62 Bullet Pen comes in brass and nickel with a choice of copper, gun metal, or chrome tips and clips— depending on shell color— and is available for $19.95.
Junior's Pens are made by a veteran whose son served in the US Army Special Forces. During a 54-hour battle, SSG Chris Falkel died saving the lives of his team and 16 members of the Afghan National Army. He was awarded the Silver Star for his bravery and heroism.
Related: 7 ultimate tactical graduation gifts
Since he never had the chance to see it through, his father made the son's brilliant ideas for bullet pens a reality. And this dad generously donates a significant amount of the proceeds from these pens to military related charities— to date donating more than $200,000.
Choosing the Bullet Pen as your gift is a chance to show your father how much you appreciate him. But it is also a chance to recognize another amazing father and to support great charitable initiatives for our armed forces.
3. James Bond man bag
Why would you give your dad the classic Father's Day backpack to tote his stuff around, when you could get him the sort of bag designed for the real James Bonds of the world?
To the untrained eye, the Grey Ghost Wanderer looks like a cool man bag. This messenger-style bag will tote around all the usual dad stuff, whether it is his laptop or a copy of "Guns & Ammo."
But this is a bag designed for the most elite covert tactical professionals, so it will also carry around a PDW rifle with the stock collapsed. It's engineered for easy rapid access to an off-body carry concealed pistol. And real Bonds never know when they need to go into one-man-is-an-army mode— so there is plenty of rooms for pistols and spare mags.
Related: 5 top tactical gifts for Mother's Day
For an elite tactical professional who needs to blend in, just about every single detail has been factored in. There is even a pocket for a stabby pen. Enough said.
Available for $235.00.
4. The man of action briefcase
There is more to your dad than the guy who goes to work. Every Father's Day there is a rush on nice briefcases all over America.
How about rather than getting your dad something to take to work, get him a bag he will love that he can take to the range? The 5.11 Tactical Range Ready bag is a great choice for dads who hit the range to practice for their job or enjoy working on their marksmanship during their time off.
This smart bag has segregated, padded storage for multiple pistol and the front flap stores 8 magazines. Available for $99.99.