3 Windows 10 privacy dangers to fix now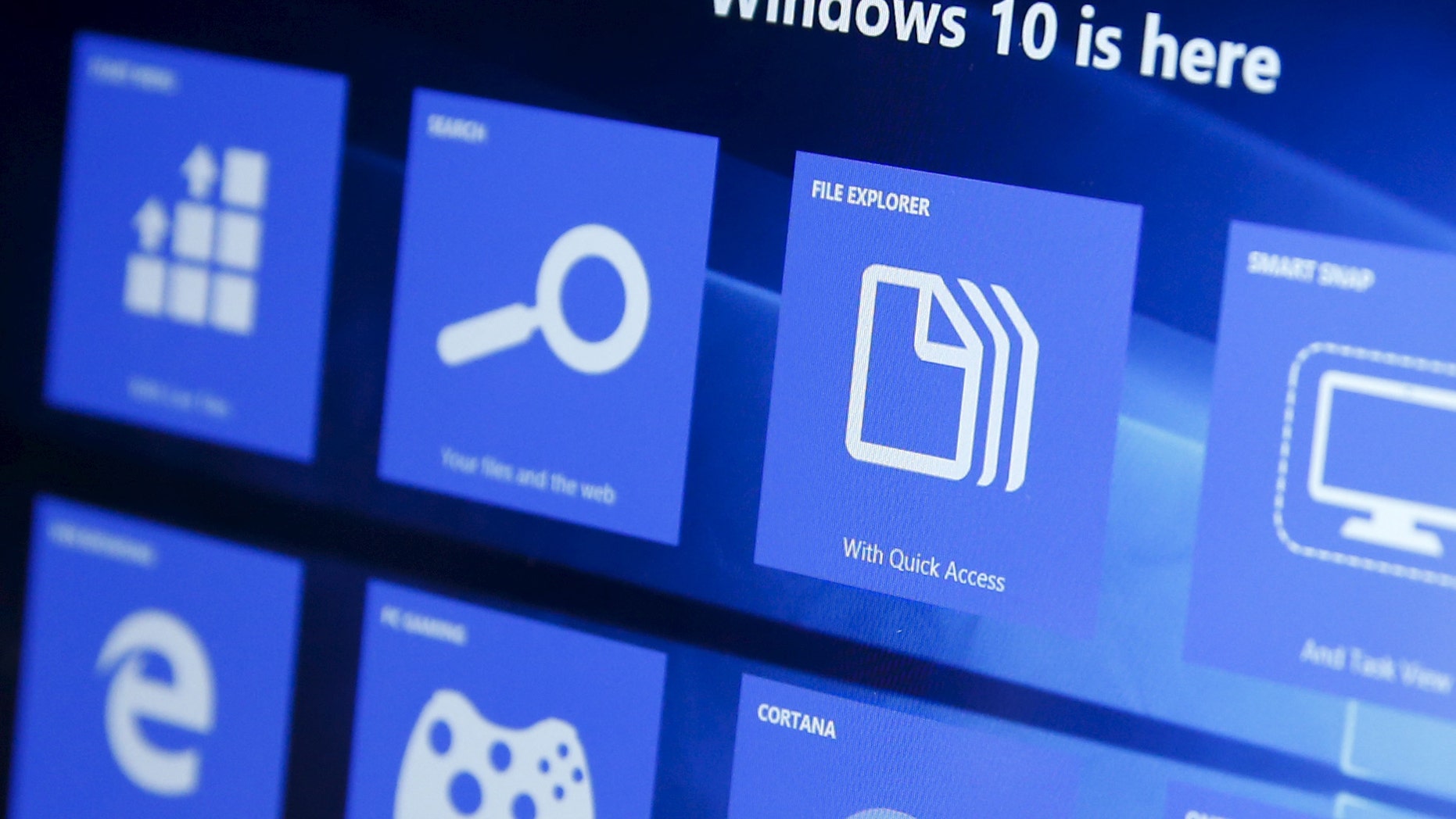 Personal privacy is a serious concern for anyone who surfs, shops or banks online. Google, Facebook, advertisers, hackers and others are constantly trying to get your information so they can make money for themselves.
We also don't want to leave Microsoft off that list. With every version of the Windows operating system, it's digging further and further into your personal life, and the new Windows 10 is no exception.
In fact, Windows 10 introduces some new features that collect your data like never before. And by default it has them all turned on.
Fortunately, you can turn them off if you know where to look. Let's walk through some of the major ones you need to know now.
What to know before installing Windows 10
Before we discuss those, however, you might be able to sidestep a lot of problems from the outset. If you haven't installed Windows 10 yet, there's something you need to know.
When you install Windows 10, you can choose the "easy" installation or a custom installation. The easy install will give you the default, not-so-private privacy settings.
You'll definitely want to choose the custom install option. This lets you turn off location tracking, Wi-Fi sharing, advertiser information collection and more right from the start.
During installation, Windows will also ask you to create a new Windows Account or sign in with an existing one. Linking a Windows Account with Windows 10 lets you have easy access to OneDrive for storing files in the cloud, syncs up with Bing for better searches and it backs up your settings in case you need to reinstall Windows. However, it also sends a lot of information back to Microsoft.
If you want, you can choose the link to install Windows using a local account. This will keep Windows from sharing as much with Microsoft, but you will have to give up some of the cloud-based features.
If you've already installed Windows 10 and want to adjust your account, go to Start>>Settings and choose Accounts. You can create a new local account and remove your Windows Account from Windows.
Of course, if you already installed Windows 10, or it came pre-installed on your computer, you'll want to tweak the other default privacy settings as well. Let's look at where those are located.
In Windows 10, Microsoft helpfully put a lot of major privacy settings in one location. Go to Start>>Settings and select Privacy.
You'll get a long list of areas from "General" and "Location" to "Contacts," "Calendar" and "Feedback." You can poke around each one to see what it controls and shares with Microsoft. However, there are a few you'll want to do right away.
1. Advertising
Like every other major online company, Microsoft is using targeted advertising to drive revenue. That means it's sending advertisers your data so they know what ads to send you. While you can't shut off the advertising, you can stop advertisers from seeing what you're doing.
In Privacy, go to "General" and switch "Let apps use my advertising ID" to Off. Now, advertisers won't get your advertiser ID when you visit a page.
You can click the link for "Manage My Microsoft advertising and other Personalization info" to set your global Microsoft Account preferences for seeing advertising on other Microsoft products. Note that if you're using a local Windows account, this link won't do much.
In "General," you might always want to turn off "Send Microsoft info about how I write," although Microsoft says this is just to improve auto-correct and handwriting recognition.
2. Location
Next in the Privacy screen, head to the "Location" area. Here, you can tell Windows to stop tracking your location entirely, or choose specific apps that can and can't use your location.
Location is useful for apps like the weather or when you're looking at maps because you don't have to put in your address every time. However, other apps might use it to keep tabs on you.
Cortana, Windows 10's built-in personal assistant, uses your location to suggest items of interest near you or learn the places you like to go (if you're using a laptop or Windows Phone).
Speaking of Cortana ...
3. Cortana
As previously mentioned, Cortana is Microsoft's digital personal assistant. It's designed to learn about your movements, browsing habits, contacts, calendar and more.
That way, it can give you the information you need before you ask. Of course, that means it has to learn a lot about you.
If you don't think you'll use Cortana, you can turn her off completely. Simply click the Magnifying glass icon in the taskbar and go to the gear icon.
In the Settings, you can switch Cortana off, and there's a link to manage what she already learned about you. You can also stop Bing from recording information about you to improve your searches.
Of course, you can check to make sure that she really isn't still learning about you.
Back in the Privacy screen, under "Speech, Inking & Typing" find "Getting to know you." This controls whether or not Cortana is learning certain things about you. Make sure it's off.
Once you're done with that, keep looking through the Privacy area for more things you aren't comfortable with.
Bonus: Wi-Fi Sense
We couldn't write a story on Windows 10 privacy concerns without mentioning Wi-Fi Sense. In a nutshell, this feature lets your friends and family log into your Wi-Fi networks without knowing the password.
You might see where that could come in handy, especially if you visit friends and relatives a lot, and don't want to burn through your data plan. You don't have to type in some complicated password on your gadget's small touch screen. And you don't have to water down your Wi-Fi encryption password to make it easier for people to type.
Of course, it also sounds like a huge privacy concern, but it isn't as bad as you think. You have full control over what information is shared and when. Or you can just turn it off completely.
Learn more about how Wi-Fi Sense works and how to manage it for the best privacy.
Still on the fence about Windows 10 or want to get more out of it? Here's everything you need to know.
On the Kim Komando Show, the nation's largest weekend radio talk show, Kim takes calls and dispenses advice on today's digital lifestyle, from smartphones and tablets to online privacy and data hacks. For her daily tips, free newsletters and more, visit her website at Komando.com. Kim also posts breaking tech news 24/7 at News.Komando.com.