10 last-minute tech gift ideas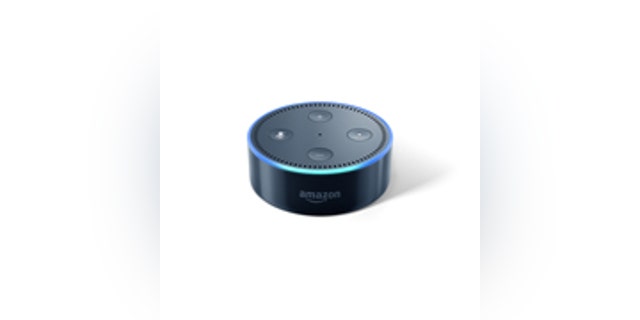 If you're still stymied about what gift to get, here are 10 gift ideas -- from Amazon's Echo Dot to battery chargers and drones.
--Amazon Echo Dot (2nd generation): $39.99 at Amazon (price may vary). This is the smaller version of Amazon's popular Echo, a smart speaker. The interactive device -- that responds to the name "Alexa" -- can answer fact queries, playback music, provide real-time traffic, and lots of other things. It has a 3.5mm output jack and Bluetooth connectivity.
--Jackery Bolt Ultra-Compact External Battery Charger: On sale for $25.99 at Amazon (price may vary). "The Jackery Bolt packs a lot of value into a battery the size of a bar of soap," according to review site The Wirecutter, adding that The Bolt has "enough capacity to charge most smartphones twice over."
--Dell P2715Q 4K monitor: $469 at Amazon (price can vary). Start using a 4K computer display and there's no turning back. Photos and 4K video can be stunning. A very-high-resolution display also makes everything easier to read.
--Roku Premiere+ Streaming Media Player: $89 at Amazon (price may vary). Access movies and TV shows in 4K and HDR (or high dynamic range, for boosting contrast and color). Includes a remote. Roku offers "more apps, better search and more customization" than others, according to CNET.
--Fire HD 8 tablet: $69 at Amazon. The newest HD 8 is faster with longer battery life and better speakers than the previous version. Get access to lots of content via Amazon Prime.
--Moto G4 smartphone: $199.99 at Amazon. An inexpensive impressive 5.5-inch smartphone. A good display, quick performance, a decent camera, and water resistance make it a great deal.
--JLab Epic2 Bluetooth wireless exercise headphones: $99.99 at Amazon. The Epic2 pair has great sound, good battery life, and fits a wide variety of ears, according to The Wirecutter.
--Syma X5C Explorers drone: $54.95 at Amazon (price varies). It's a toy drone but you can't do much better for the price. And you get a 720p HD camera and up to 10 minutes fly time.
--Tile Slim tracker: phone tracker, wallet finder: $24.99 at Amazon. The Tile Slim is a thinner version of the original tracker -- to keep you from losing stuff. Tile Slim fits in your wallet, purse or pocket and can also be attached to a laptop, tablet -- or whatever.
--CyberPower CP685AVR uninterruptible power supply: $67.95 at Newegg. It's one of the best at keeping a home network running up to an hour during a blackout.