Zlatan Ibrahimovic posts photo of knee after surgery, says it's 'done and stronger'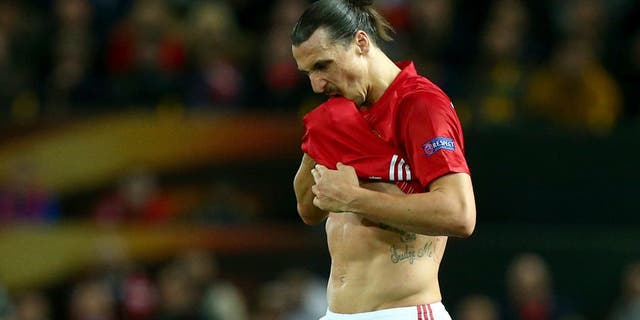 Man United's Zlatan Ibrahimovic posted an encouraging update on Instagram following his knee surgery on Tuesday. The forward, who had surgery to repair ligaments in his knee, said it's "fixed, done and stronger."
The Swedish forward injured his right knee in the second leg of United's Europa League quarterfinal against Anderlecht. He walked off the field under his own power, but manager Jose Mourinho initially categorized the injury as " fairly negative" and was proven right.
Still, it's a positive update for the 35-year-old Ibrahimovic, especially when some early reports indicated the injury could be career ending. From what Ibrahimovic posted, he looks to be gunning to make a return as soon as possible. There's no exact timetable set for recovery, but it's expected to be fairly lengthy. If anyone can defy the odds, though, Zlatan is a safe bet.
Another glimmer of a silver lining, it looks like the incision didn't interfere with his leg tattoo!