Young fan at Yankee Stadium injured after being hit in head by broken bat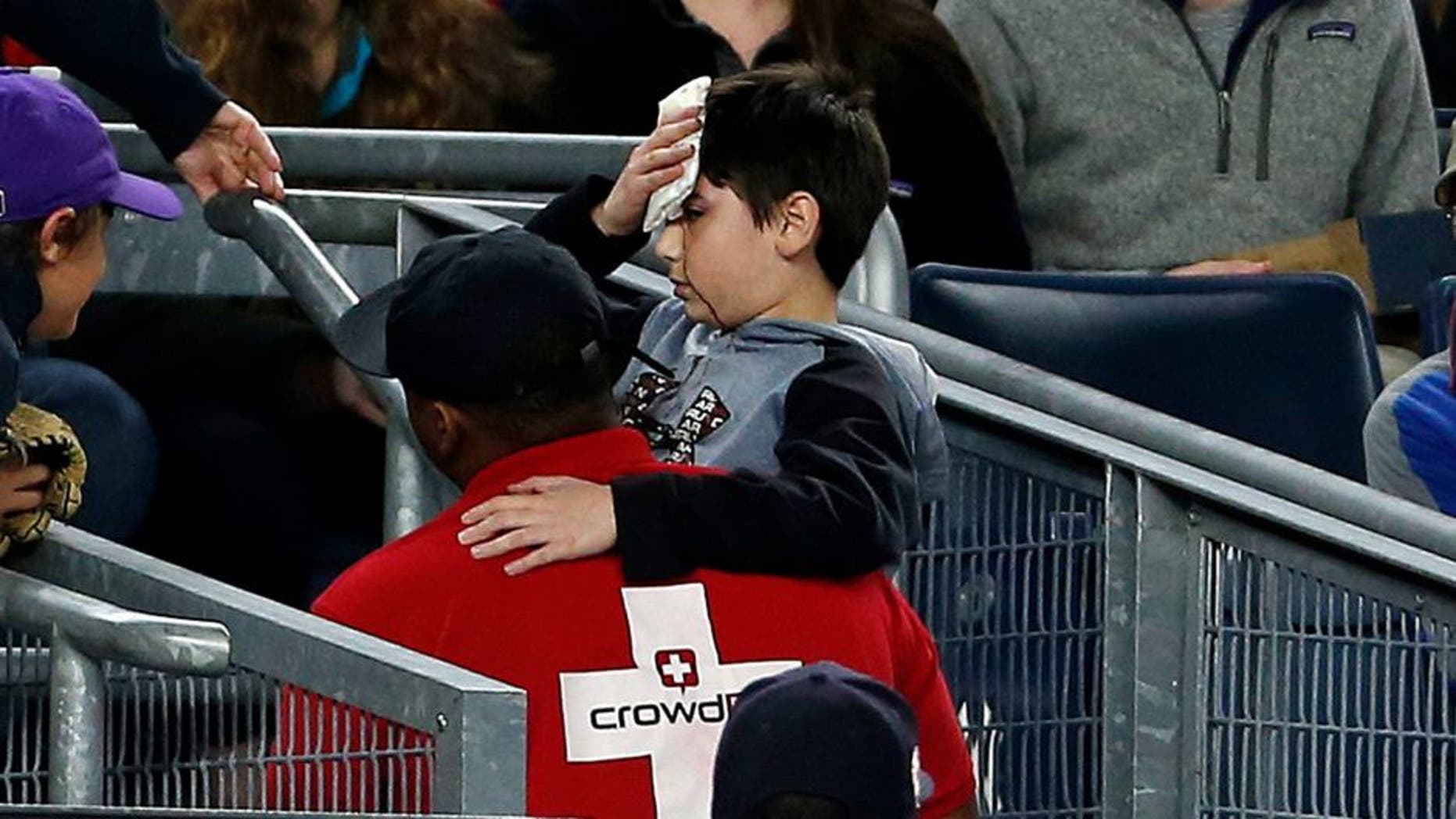 The Yankees shut out the Royals, 3-0, on Wednesday night in a game that featured scary moments on and off the field.
In the seventh inning, Yankees first baseman Chris Carter hit a broken-bat grounder to second base, and a piece of his bat flew into the stands and struck a young fan in the head.
According to MLB.com, a Yankees spokesman said the fan was given first aid at the stadium and received additional medical attention elsewhere.
Carter spoke to reporters about the incident after the game. Via the New York Daily News:
You never want to have something like that happen to a kid or anyone in general, he said. I guess the good side of it is the square part of the bat didnt pierce him or anything like that. So I hope hes OK.
Once I figure out what happened to the kid, where theyre at, hopefully I can get a hold of him, he said. Hopefully its not too bad.
And that wasnt the only frightening moment on Wednesday night.
On the first pitch of the game, Yankees center fielder Jacoby Ellsbury made a tremendous catch while colliding with the wall. He left the game and was diagnosed with a concussion and sprained neck.
Expect an incident-free day today because the finale of the Yankees-Royals series has been rained out.