Yaya Toure bashes his critics after strong showing against West Brom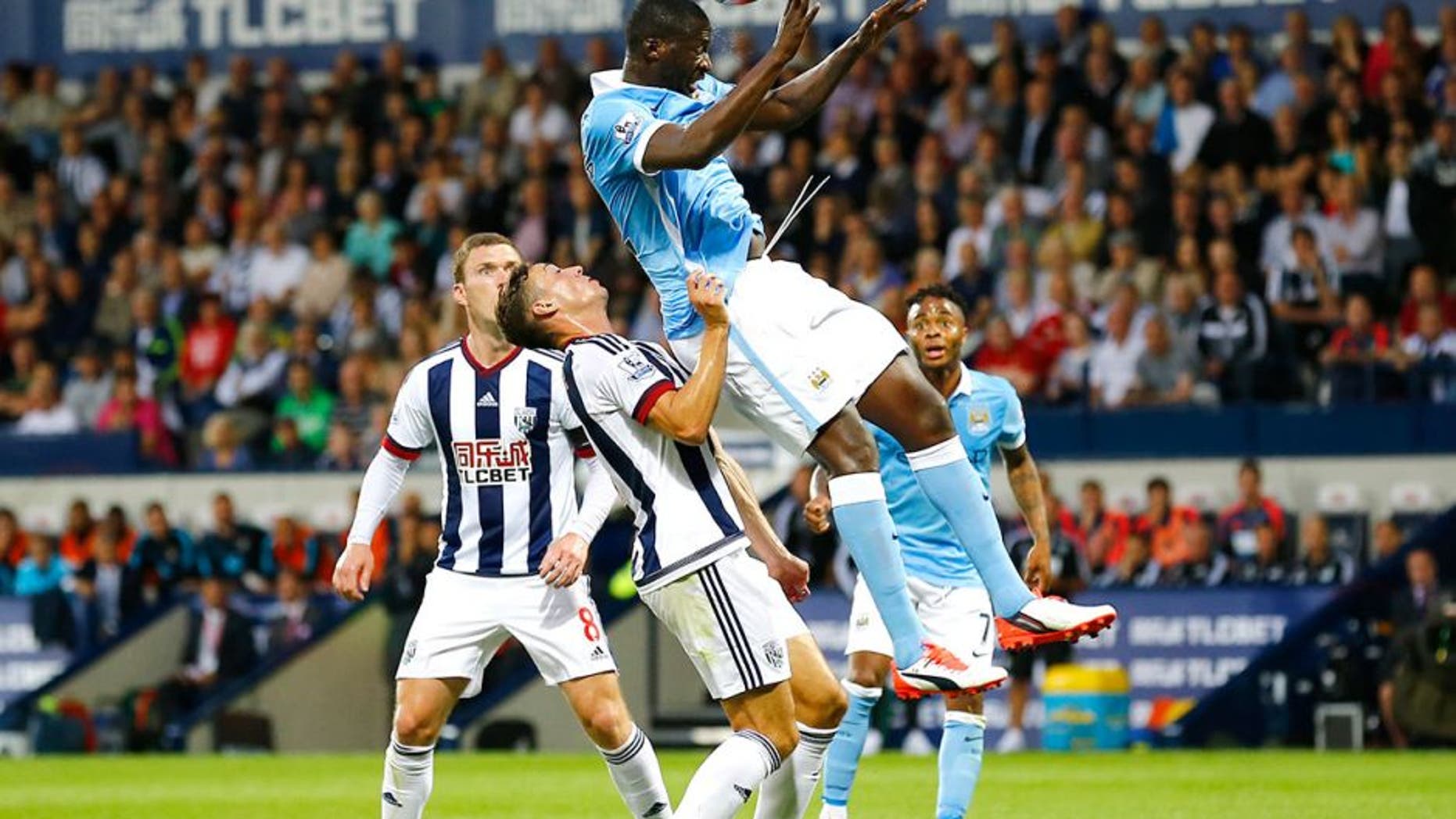 Manchester City star Yaya Toure has brushed off criticism of his performances last season after beginning the new campaign in prolific fashion against West Brom.
Toure scored twice in the first half as City swept aside the Baggies 3-0 at the Hawthorns, with Vincent Kompany sealing a comfortable victory with an emphatic header after the break.
"I think last season people are talking all the time," he told reporters. "For me I'm quite surprised. Last season was not the best season for us, but second in the table I think is not bad at all.

"There's been a lot of criticism about me but it's not been a bad season. Twelve goals and I won the [Africa Cup of Nations] for my country; it's not bad at all. I know what I want, I know what I have to do, I don't care what people are saying about me."
Both Kompany and Toure were singled out for below-par performances last season as City allowed Chelsea to claim its first Premier League title since 2010 with ease, but the Ivorian insists he was satisfied with his achievements.
"I'm not back – I'm always there," Toure said. "People have to understand football is not talking about one player, it's about the team. The team did a massive job [against West Brom], we played very well, against a difficult side. West Brom have a good manager, good players and experience in the Premier League and the team played brilliantly. Full credit to the team.
"Sometimes people have to understand we are human beings. Things can go wrong [even] when you are fully focused in your job, you love your job and want to win all the time. My job is to make people happy and myself happy as well."

He added: "Sometimes people criticize you unfairly. But we don't care what they say. I love my job, I love playing football and I don't worry about what people are saying about me."

City's first home game of the season is against champion Chelsea, and Toure is adamant that Manuel Pellegrini's men are fully focused on regaining their title.

"Now we have a massive game on Sunday against a direct rival. I hope it will be a good one for us," he said. "The Premier League is very tough, there's a very long way to go. There's 37 more games. Sunday is going to be tough again, and after that we have Everton. I think it is a strong start.

"We are fully focused this year. We want to do it for the fans, for the chairman and [owner] Sheikh Mansour, who are doing a lot to make this club great."

Toure hopes the strong performance against West Brom can spur his teammates to bigger things this season.

"It was a great start. I hope this year is going to be fine for us," Toure said. "The important thing is we have a target. That is to bounce back like we did two seasons ago. We have to keep working hard."
FOX Soccer and Goal.com have teamed up to bring you the best in world soccer coverage. Visit Goal.com, and follow them on Twitter and Facebook.
More from Goal.com:
Goal Posts - Daily LIVE soccer blog