Yankees Legend Yogi Berra Released From Hospital After Fall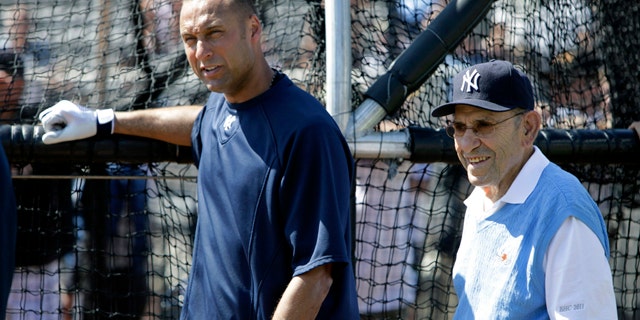 NEWYou can now listen to Fox News articles!
CLEARWATER, Fla. -- The New York Yankees say Yogi Berra has been released from a hospital after tripping and falling in the clubhouse before a spring training game.
The 85-year-old Hall of Famer was taken by ambulance to the hospital as a precaution around noon Thursday. The Yankees say he was released about 4 p.m.
Paramedics checked Berra at the ballpark before the Yankees played the Philadelphia Phillies.
General manager Brian Cashman says Berra caught one of his sneakers on the carpet and fell on his backside.