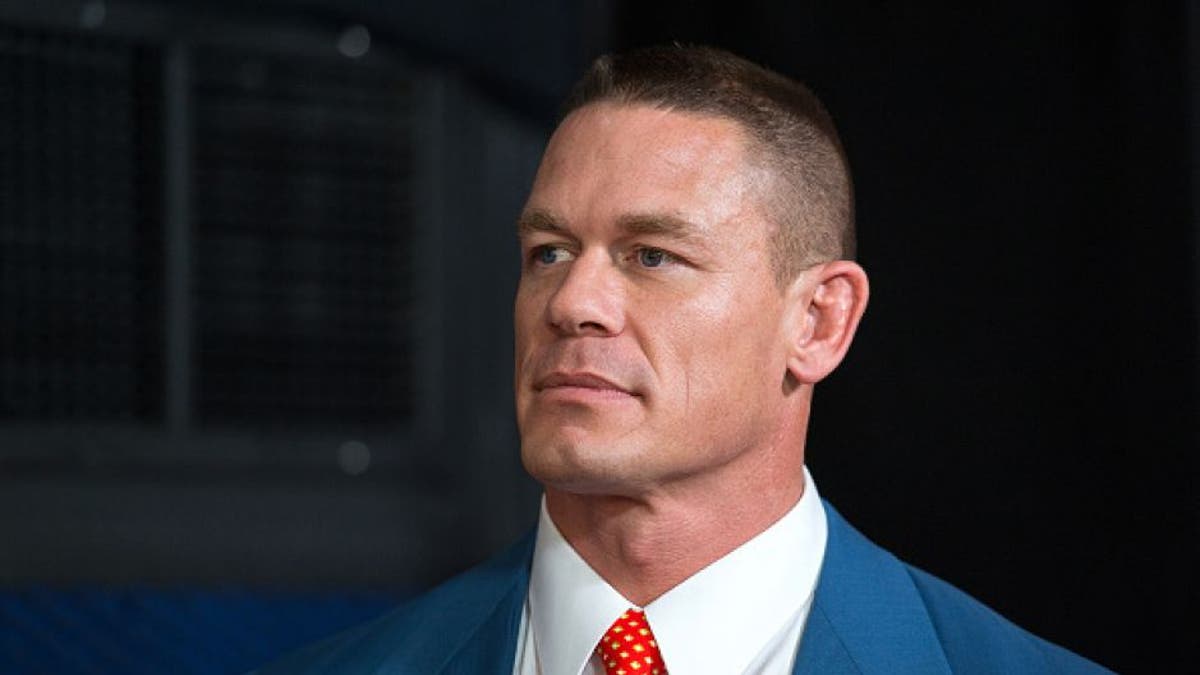 John Cena had long ago turned "Never give up" from his wrestling catchphrase into a motto for sick children who have to fight daily more than the WWE superstar ever has inside the ring.
On Monday, he will become the first celebrity to grant 500 wishes in Make-A-Wish Foundation history.
"I just drop everything," Cena said. "If I can offer a fantastic experience, I'll be first in line to do my part."
Rocco Lanzer, an 8-year-old boy from Queens, New York diagnosed in January with leukemia, will get ringside seats for the weekly "Raw" television show, among other things.
Cena feted Rocco with swag on Thursday's "Today" show and attended a party to celebrate all the wishes Friday in New York.
Rocco, who needs at least three years of treatment, appeared on a video package where he said Cena is "nice and strong and inspirational. He reminds kids to never give up."
Cena surprised him on the set with a championship belt and tickets for Monday's show. Rocco stared at the tickets with mouth agape before his mother, Maria, urged him to give Cena a high-five.
"When he was diagnosed, everybody would tell him you have to be strong and you can never give up," Maria Lanzer said. "He was like, `Wow, mommy, that's what John Cena says.' I'm like, `See, if a wrestler tells you to never give up, then you can't give up. You have to fight and be strong.'"
Cena granted his first wish in 2004, about two years after his WWE debut. As he soared toward the top of the wrestling world, so did his popularity with Make-A-Wish children. He granted his 300th wish in 2012 and hit 400 in 2014. He was the first celebrity to reach those milestones.
"They certainly deserve a day as a real kid," Cena said.
The 38-year-old Cena is following a WWE tradition of granting wishes. The organization has granted more than 6,000 wishes to meet WWE superstars or attend its live shows. The tradition started in the early 1980s with Hulk Hogan being the most requested. Nearly 50 wrestlers have granted wishes since 2001.
With WWE chief brand officer Stephanie McMahon on hand, the sports entertainment company made a $1 million commitment to Make-A-Wish at Friday's event.
Many families stay in touch with Cena, sometimes writing that the time spent helped turn the child's attitude and physical condition around. He also receives heartfelt, thankful letters for brightening days for children who eventually died.
"Those are always difficult to read," Cena said. "But at the same time, the strength of the parents in sending me a message about how much the time that I spent with their child meant to them, it's very special."
Make-A-Wish CEO David Williams said the organization, which grants the wishes of children with life-threatening medical conditions, was grateful for Cena's time.
"He's an entertainer, but he's a fighter," Williams said. "Ultimately, these kids are fighting, just fighting a different kind of battle. That's what resonates so much with these kids."
Rocco, Cena, McMahon and Williams helped ring the opening bell Friday for the New York Stock Exchange.
Cena has mixed wishes and wrestling with stints behind the anchor desk of the "Today" show and roles in the comedies "Trainwreck" and the upcoming "Sisters." Cena broke his nose in a match late last month but is ready to wrestle WWE world heavyweight champion Seth Rollins on Sunday's SummerSlam card at the Barclays Center.
The WWE stays in Brooklyn for Monday night's show -- and Rocco will be there, cheering on the decorated champ.
"I want them to have an experience that will stay with them to forever," Cena said. "I don't ever want the children or their families to be treated in a way where they feel as if they're up against anything at all."