Worry while he waits? Brady cracks joke about Deflategate to fans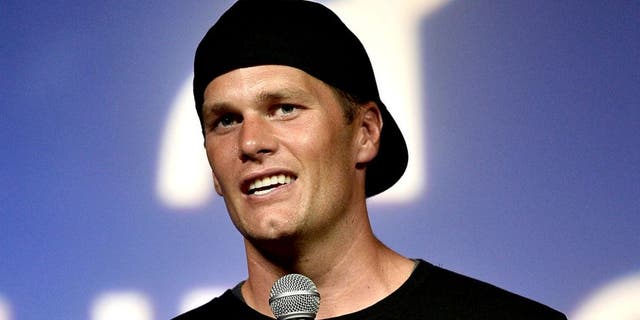 NEWYou can now listen to Fox News articles!
If waiting for a judge to render a decision in his Deflategate lawsuit is getting to Patriots quarterback Tom Brady, he isn't letting it show publicly.
On Tuesday night, he even managed to joke about it during New England's annual Patriots Premiere, a gala benefitting the New England Patriots Charitable Foundation held at Gillette Stadium.
While reportedly speaking at a roundtable with tight end Rob Gronkowski, receiver Matthew Slater and defensive back Devin McCourty, Brady was asked if he did something cool in the offseason to celebrate the team's Super Bowl victory in February.
"Yeah, it's been such an enjoyable offseason," Brady said on cue, the timing of a trained comic.
According to the Boston Herald, the 38-year-old, four-time Super Bowl winner then got serious -- sort of -- and said his offseason highlight has been tracking receiver Julian Edelman's Twitter feed.
"When he rubbed the mud all over his body, that's probably the one I enjoyed most," Brady said.
Brady is waiting for New York judge Richard Berman to rule on whether the NFL followed proper collective-bargaining agreement protocol in suspending Brady four games for allegedly deflating footballs below the limit allowed by NFL rules prior to last season's AFC championship game.
Berman said on Tuesday that he will render a decision no later than Friday.
As for the rest of the gala on Tuesday, according to The Sporting News, Patriots owner Robert Kraft and coach Bill Belichick also addressed the crowd, and played the parts they have become accustomed to in the Deflategate saga.
The owner reportedly told the crowd that Deflategate is the "most overblown story in recent NFL history."
Then Belichick, according to Sporting News, really gave the crowd something to get fired up about when talking about the upcoming season.
"There's room for improvement. For all of us."
The Patriots kick off the NFL regular season a week from Thursday, on Sept. 10, at home against the Pittsburgh Steelers.