Woods, Mickelson reportedly trying to arrange 'superfight' of golf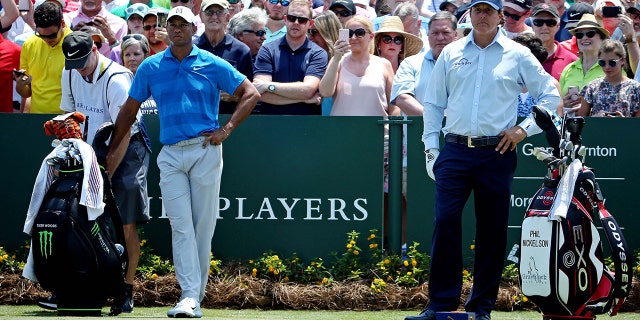 Another big-name superfight could soon be coming to the Las Vegas area -- but this one would trade boxing gloves for golf clubs.
Golf stars Tiger Woods and Phil Mickelson reportedly are trying to set up a $10 million winner-take-all match play event in Sin City that would be broadcasted live on television and would feature both greats wearing microphones.
"We both like to talk smack, and we both have fun with what we're doing. And the fact that this isn't an official tournament, that it's just a head-to-head match, you'll hear some of the little nuances, some of the little things that you don't normally pick up," Golf.com quoted Mickelson as saying.
The exact course and date are not clear, but the website says it almost happened on Tuesday in Las Vegas.
"We're working on a different date," Mickelson told Golf.com. "I thought it was done for the 3rd but obviously it wasn't."
Woods' reps have declined to comment on the possible event but the golfer said in May that he is "definitely not against that," Golf.com reported.
Woods and Mickelson – two of the most famous golfers in American history – played a practice round with each other at the Masters in April.
But only one of them has won recently on the PGA Tour. Mickelson topped the field at the World Golf Championships-Mexico Championship in March. Woods, however, who has battled injuries in recent years, last won in 2013.