Won't let it go: Buckeyes' Jones reports to camp in Rousey shirt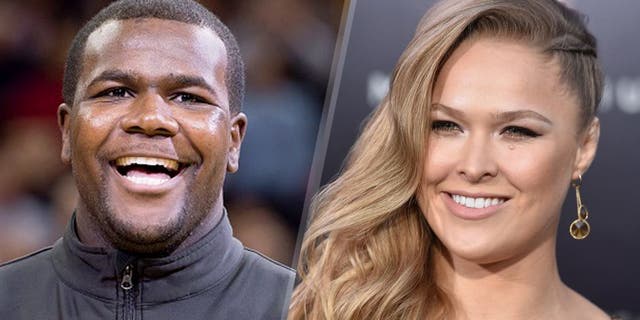 Cardale Jones attempted to get a date with UFC star Ronda Rousey by tweeting at her at The ESPYs in mid-July. He didn't get one. She did respond to his flirting with a cool video, though.
That didn't stop the Ohio State quarterback and national championship hero, as he tweeted her again later in July.
Apparently to date unsuccessful, and clearly undaunted, Jones tried something new on Sunday. He showed up to the Buckeyes' fall camp check-in sporting a Rousey tank top.
Well played, Cardale. Let's see how Rousey counters this one.
More from College Spun:
● Photo: Here's Duke's Mike Krzyzewski Hitting The Slots In Las Vegas
● 2016 5-Star Power Forward T.J. Leaf Down To 8 Schools
● Photos: Ohio State's Michigan Natives Wear "Imported From Detroit" T-Shirts To Preseason Camp Check-In