Woman devouring pizza on Hawks' Kiss Cam becomes Internet phenomenon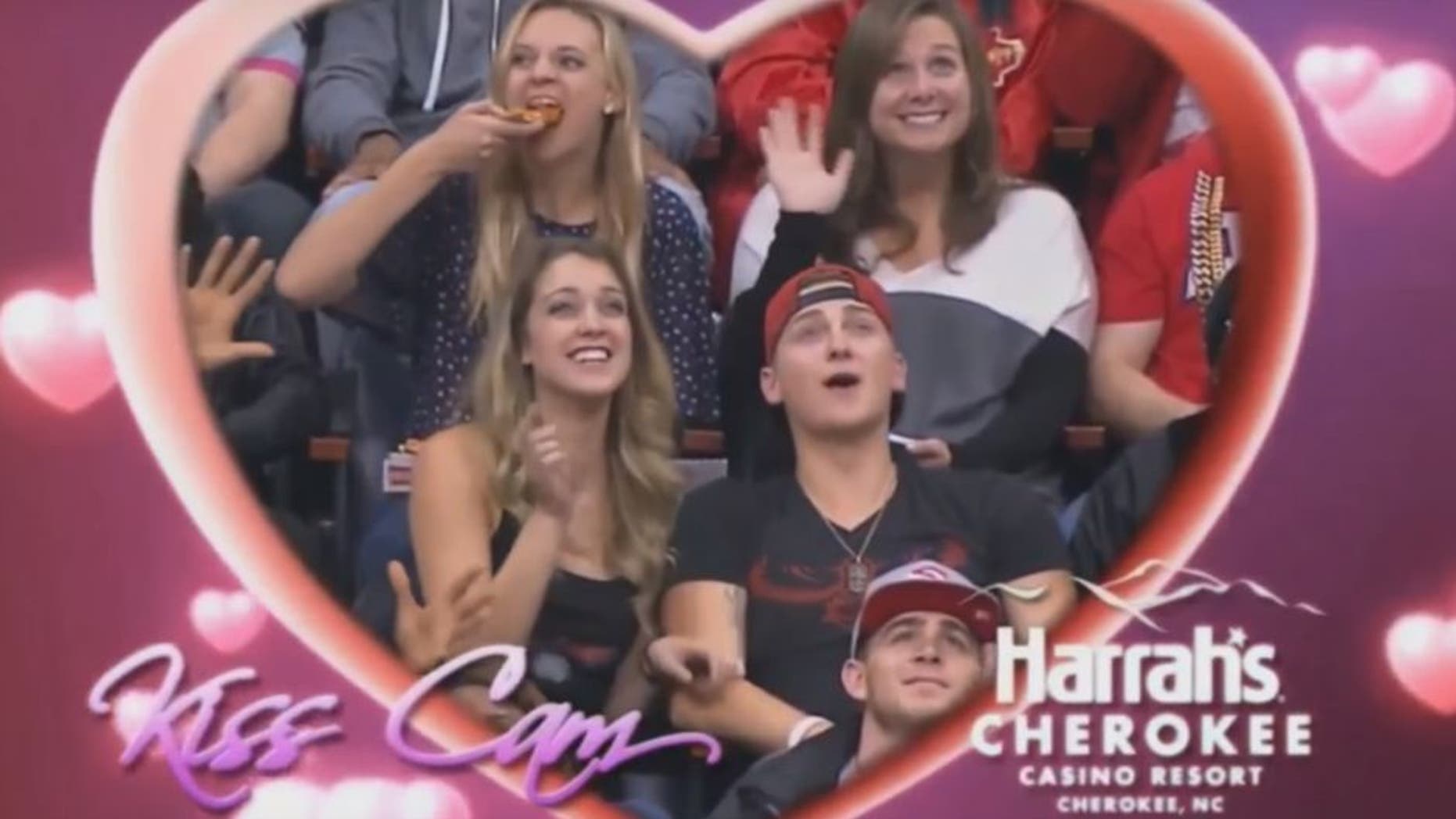 The Atlanta Hawks Kiss Cam segment Tuesday was taken over by a hungry woman sitting behind a couple crushing slices of pizza with both hands. Many have hailed her as an American hero, and we can't disagree.
As amazing as Pizza Girl's performance was, it still might not be the best Kiss Cam moment in Hawks history.