With Diaz gone, Mullen forced to find his sixth DC in eight seasons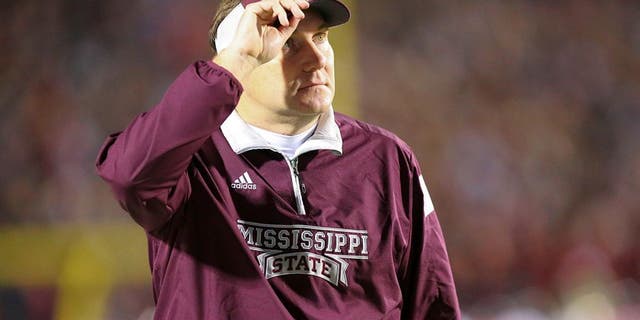 NEWYou can now listen to Fox News articles!
As defensive coordinator Manny Diaz has left Mississippi State for the second time - this time for Miami, the Bulldogs will be forced to find a new lead defensive coach for the second consecutive offseason.
A Miami native, Diaz thanked MSU for giving him another shot to run the defense but saw the return to south Florida and an opportunity to join Mark Richt's staff with the Hurricanes as an opportunity that could not be passed up.
"Starkville is a special place, and I could not be more thankful for the opportunity Dan Mullen and Scott Stricklin gave my family and I," Diaz said. "The Bulldog fans are like no other and it has been a privilege to be a part of such a great program, university and community.
"I wish the MSU players, coaches and fans all the best. Their future is bright. We knew it would take a very unique opportunity for us to consider leaving. God blessed me with a chance to return home, to coach in my hometown and to reunite with family. It is the kind of opportunity that comes along rarely in this business. It was simply too good to pass up. I can't wait to help Coach Richt build a championship program at Miami."
When Diaz was hired by Mississippi State for a second time last offseason, the assistant coach made similar comments upon his return to Starkville:
Diaz's replacement in Starkville will be Dan Mullen's sixth defensive coordinator in eight seasons as head coach.