With Both Pacquiao and Mayweather Taking it on the Chin, Can Boxing Bounce Back?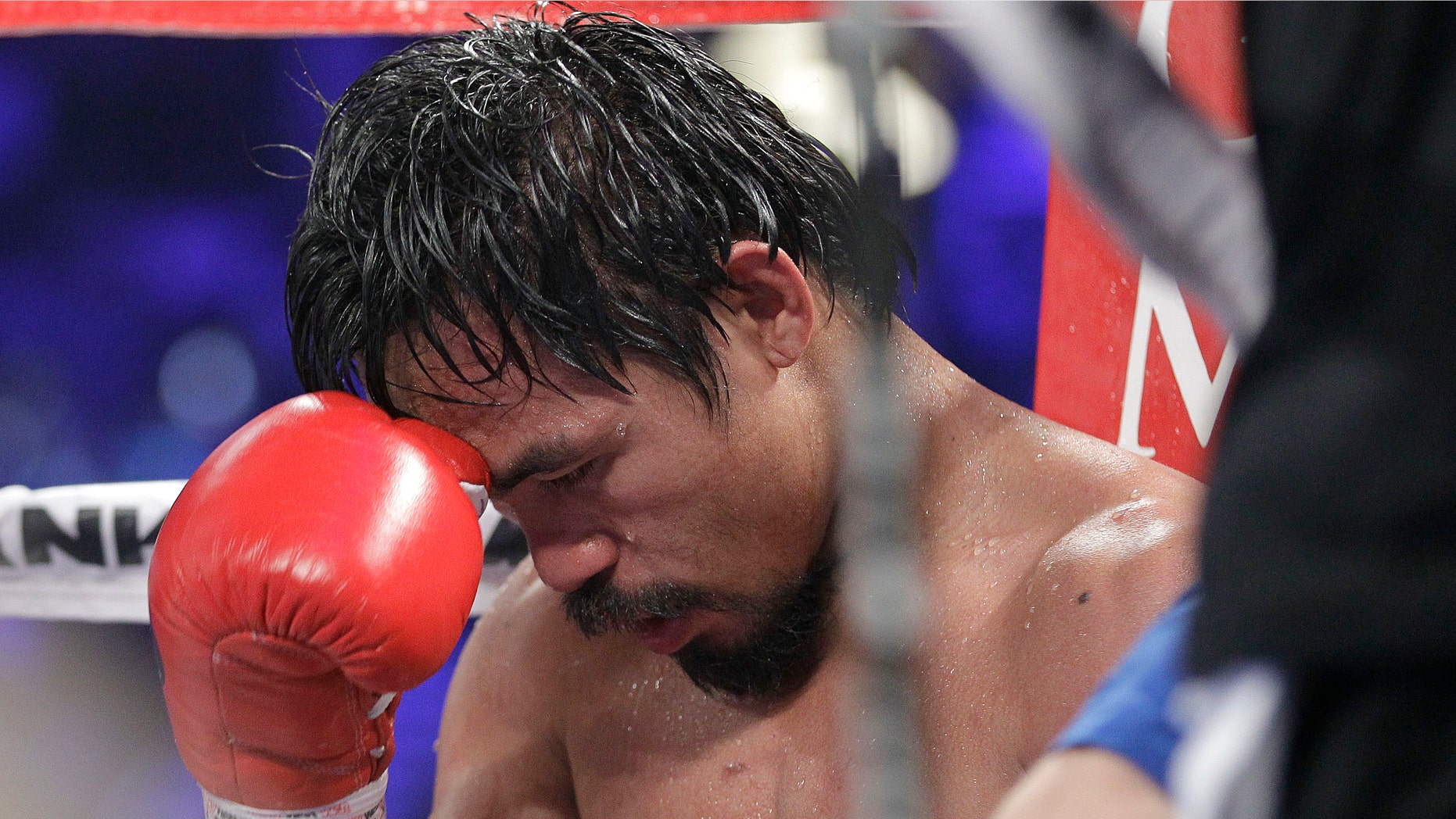 Boxing seems to be on the receiving end of a flurry of blows.
Manny Pacquiao's June 9 loss to Tim Bradley came by a decision so controversial that the World Boxing Organization is now investigating. Still, the split-decision defeat --even if it's one many fans and experts consider to have an asterisk-- ends Pacquaio's seven-year unbeaten streak.
The Filipino pugilist/politician is one of the greatest fighters to ever step into the ring, racking up 15 straight wins heading into the Bradley bout. Records are meant to be broken, streaks are made to be snapped, but marred by controversy is never the way anyone wants to see such runs come to an end.
The debacle has been an unfortunate turn of events for Bradley also. Overshadowed by doubt is not the way anyone wants to win.
Meanwhile, Pacquiao foil Floyd Mayweather Jr. sits in a Nevada jail serving a three-month sentence for domestic violence. His request earlier this week to finish the rest of his sentence under house arrest was denied.
One begins to yearn for the days when the biggest storylines surrounding Mayweather and Pacquaio were whether their superfight would ever happen.
The next biggest fight on the calendar -- the June 23 rematch of Victor Ortiz and Andre Berto – suffered a knockout blow before the first round. Berto tested positive for steroids in May. The results were especially ironic considering Berto had previously insinuated Ortiz was aided by performance-enhancing drugs during their first fight in April 2011.
Instead of a much-anticipated rematch, Ortiz now will take on all-but-unknown Josesito Lopez. The real storyline for this fight emerged Tuesday when it was announced that Ortiz will face Saúl "Canelo" Álvarez on Sept. 15. The Álvarez bout is contingent on an Ortiz win or draw against Lopez, but many believe that to be a foregone conclusion.
The possibility of Álvarez-Ortiz has injected a bit of life into boxing, generating a spark of excitement amidst otherwise glum news. But the anticipation also comes in the wake of perhaps the sport's most tragic headline, one that should serve to put everything else into perspective.
Álvarez, the reigning WBC middle lightweight champion, was initially set to face Paul Williams in mid-September before a motorcycle accident left Williams paralyzed from the waist down.
Williams is adjusting to life after his injury, and reports say he is in good spirits and committed to his rehabilitation. The fighter is approaching his recovery with the same energy and drive that made him one of the sport's best.
Boxing might be up against the ropes, but the knockout punch hasn't been delivered yet.
In the end, Pacquiao will go down as one of boxing's biggest legends. Mayweather could be out of jail as early as August. Berto will box again. Alvarez and Ortiz will likely rumble. Williams will inspire.
Boxing always has found a way to bounce back from its troubles. Now is when the sweet science needs to show heart – and fight – to restore its image.