Wilmer Flores: This is why I didn't want to leave Mets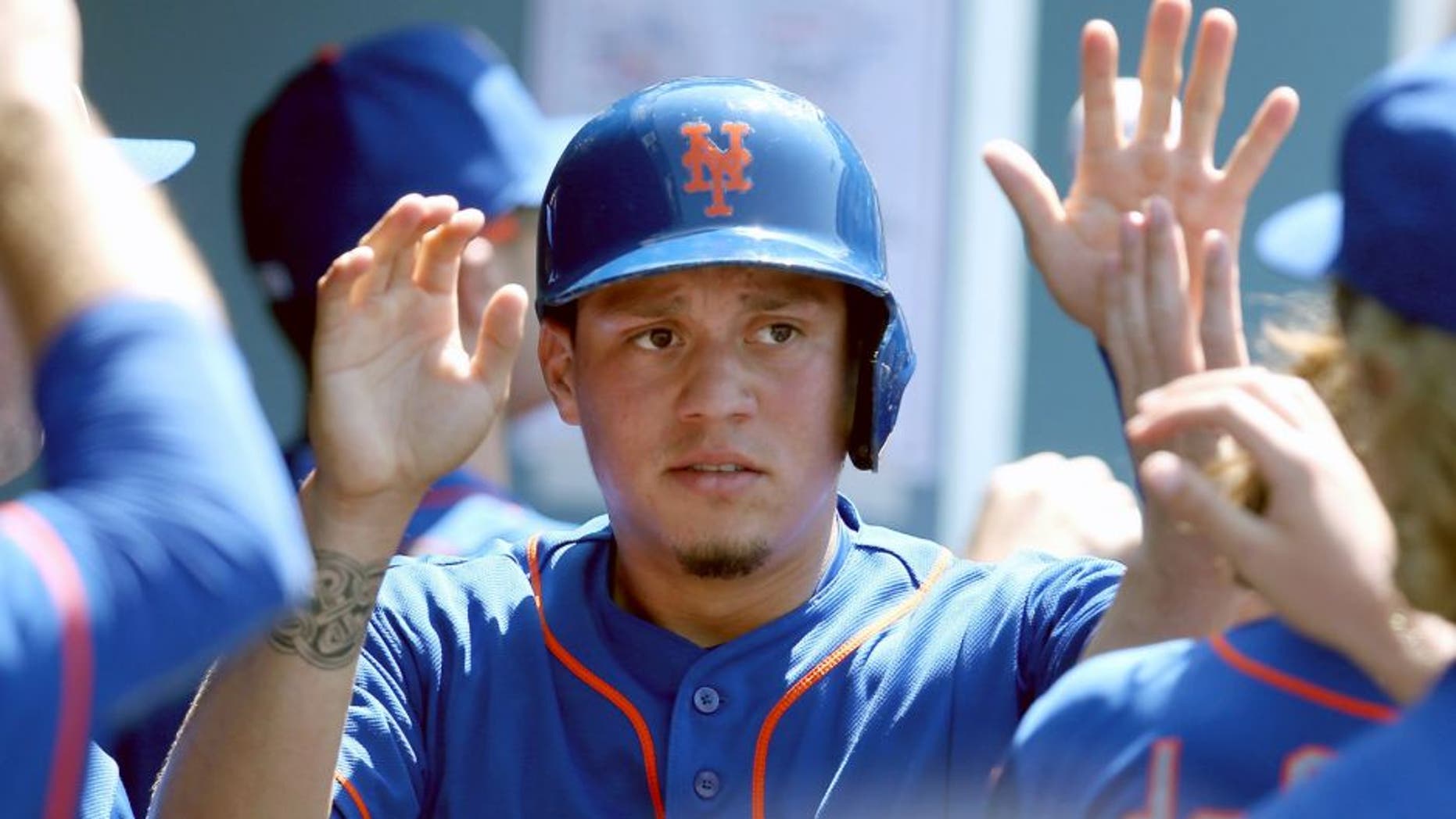 As Wilmer Flores celebrated clinching a playoff berth with the New York Mets on Saturday, he reflected back on the trade that never happened that would have prevented him from experiencing the very moment he was reveling in.
"One of the reasons why I didn't want to leave this team was because I knew I was going to miss this," Flores told NJ.com. "I knew since spring training that I was going to miss this. I appreciate the fans and what they've done for me. Since that day I was here we played, we played good baseball and that's the reason why we're here."
Flores was nearly traded by the Mets in a deadline deal that would've sent outfielder Carlos Gomez to New York.
While the deal never came to fruition, Flores was visibly emotional during the moments in which he believed he had been traded and was seen wiping tears from his face as he took the field.
The 24-year-old middle infielder, who has hit .262/.294/.407 with 16 home runs and 59 RBI in 136 games, has spent his entire career in the Mets organization.
Now, eight years after he became a Met, he is part of a division-champion team that has the potential to win the first World Series in franchise history in 29 years.
"Being the best in your division and knowing you can win it all," he said. "It's amazing."