Will a new winner emerge at Martinsville Speedway?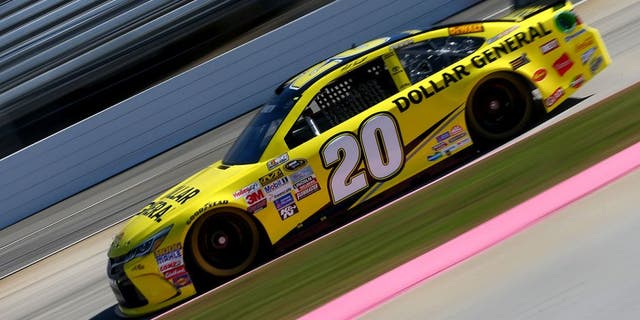 Tiny Martinsville Speedway is a place drivers either get or don't get: Richard Petty, the most prolific winner in NASCAR history won 15 races here, while David Pearson scored only one of his 105 career victories there.
How tough is Martinsville, the oldest, shortest and slowest oval in the NASCAR Sprint Cup Series? Just six of the 40 drivers entered in Sunday's STP 400 have ever won a race at the Virginia short track.
Ryan Newman, Kevin Harvick and Dale Earnhardt Jr. each have a single victory here and Kurt Busch has won twice. The big dogs among active drivers at Martinsville are five-time winner Denny Hamlin and Jimmie Johnson, who has eight victories at the paper clip.
So who will be the next first-time winner at Martinsville? Here are three possibilities who could win this year:
3. MATT KENSETH -- For years, Kenseth struggled at Martinsville. And then he joined Joe Gibbs Racing. In a four-race stretch from October 2013 to April 2015, Kenseth finished no worse than sixth and as high as second. Plus you know he's itching to find Victory Lane after last year's debacle with Joey Logano.
2. KYLE BUSCH -- The reigning NASCAR Sprint Cup Series champion has come close before, posting nine top fives and leading 487 laps at Martinsville, which is fourth-best among active drivers. This could be his weekend to finally win a race here, the only short track where he hasn't already visited Victory Lane.
1. JOEY LOGANO -- Remember last October? You can bet Logano does. He was leading at Martinsville late in the race and appeared headed for his fourth consecutive race victory when Matt Kenseth put him in the fence and essentially knocked him out of the Chase for the NASCAR Sprint Cup. Logano still has some unfinished business at this track and would love nothing more than to win on Sunday.