Wildest of wild 'Dega times topped by stolen pace car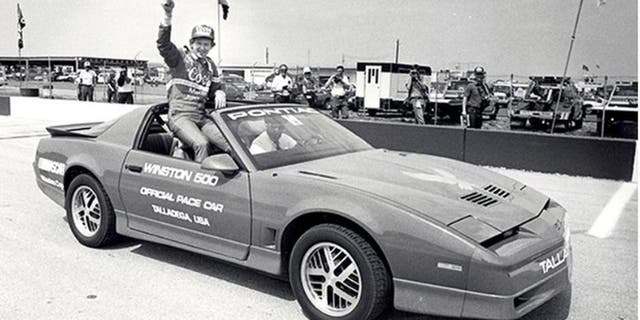 Its always a wild time when NASCAR visits Talladega Superspeedway. Sometimes, its just wilder than others, on or off the track.
While there are plenty of family friendly, low-noise and alcohol-free camping sections at the mammoth Alabama track, in parts of the infield and outside the track, there are camping grounds where the parties dont seem to ever stop.
More beads than Mardi Gras? You betcha.
The occasional stripper pole? Duh, uh.
Overserved race fans? All you need.
Firewood and boiled peanuts? More than youve ever seen.
Interesting and colorful drinking games? Of course.
Enough Dale Jr. t-shirts to open a Wal-Mart? Check.
Southern rock blaring on the stereos? Oh. Hell. Yes.
When you combine free-flowing alcohol, raging hormones, loud music and 200-mph race cars, it creates a perfect storm in which young men are capable of really, really stupid behavior. Spectacularly stupid behavior, in point of fact.
That behavior is frequently prefaced with the Official Mating Call of Drunken Men Everywhere: "Hey, yall, watch this!"
And whenever right-thinking people gather to discuss the dumbest of dumb behavior at a race track, the absolute Hall of Fame, highlight-reel-moment-to-end-all-highlight-reel-moments came in the 1986 Winston 500 at Talladega, where someone actually stole the pace car.
Thats right, he stole the freakin pace car.
And after he did, he got his butt stomped by the angry mob that caught him.
"Hey, yall, watch this!"