Wild players enjoyed trip to Duluth, playing in front of new fans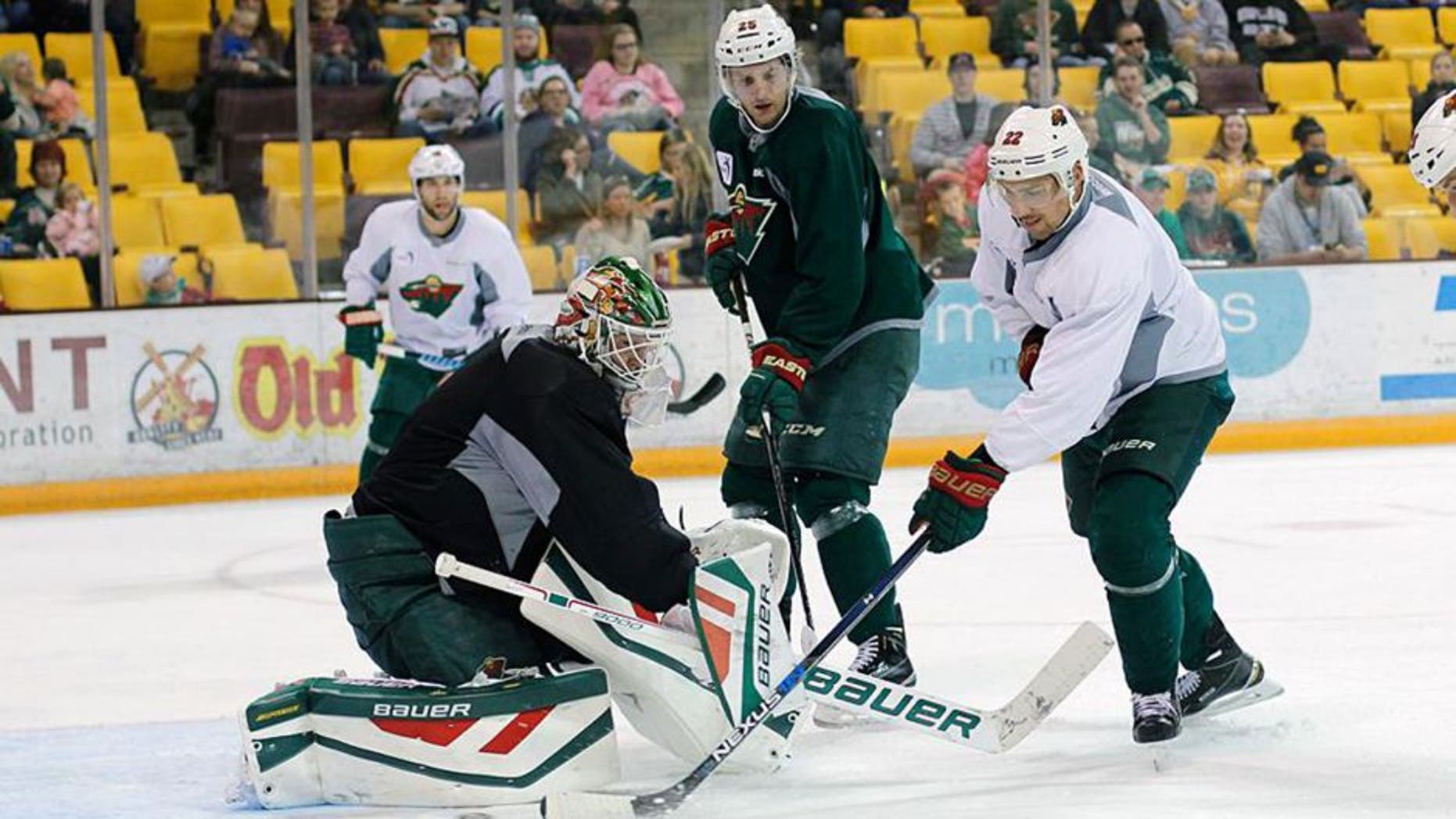 The Minnesota Wild wrapped up a short jaunt to Duluth, Minn., on Wednesday, one day before their final preseason game against the Buffalo Sabres.
After a couple of practices in front of their upstate fans at Amsoil Arena, Wild players described the experience.
"It was wonderful, we had a great time," defenseman Ryan Suter said, according to the team's official website. "The weather was great, practice was fun with all these fans. It's getting to be that time of year. It's awesome. We never get to see fans up that close like that that often, so for that to happen today was neat, and the guys definitely appreciate it."
Left wing Jason Zucker agreed.
"It's been a great team-bonding experience," he said. "It's fun to be up here, we had a couple team dinners. It's nice to get away from the (Twin) Cities a little bit and have some fun.
"It shows how much all these other cities, besides just Minneapolis and St. Paul, love the Wild. It's great to see them out here and have them here and enjoying a day of practice with us."
Zucker added that teammate Justin Fontaine, who played college hockey for the Minnesota Duluth Bulldogs, had been the team's unofficial tour guide.
"Anywhere we go is basically his backyard, so we're making sure he gives us the full tour."
Players were also asked about special teams, an area of emphasis for the Wild. Suter and Zucker said the power play, especially, has improved.
"I think just a clean start," Suter said of the biggest change. "Not thinking about it, just going out there and playing. Changed a few positions around, so that helps, but for the most part just a clean start and ready to go.
"We got our outs and a lot of traffic, guys that can make plays on the sides, so it'll hopefully bode well for us."
Zucker said the team's efforts in practice had been encouraging, especially on Wednesday.
"It's just going to take reps, take time to get to know each other out there and keep getting those in-game reps, as well, and makings sure we're talking and getting used to each other," said Zucker, who has been added to the power-play unit. "I'm really excited about that. It should be great, but I'm not going to take that for granted. We have a lot of guys that can be on the power play, so I want to make sure I'm using those opportunities to my advantage and capitalizing on them when I get the chance."