Why the Lions and Texans QB carousels are very different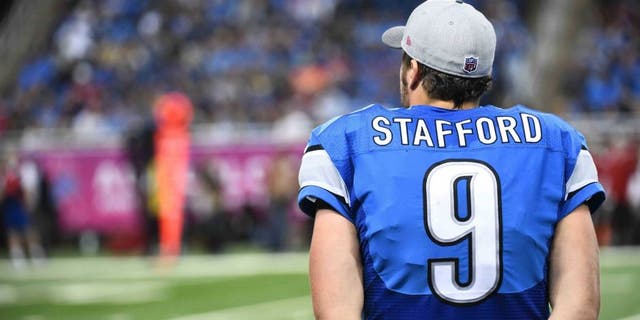 NEWYou can now listen to Fox News articles!
Two of the recent coach hirings in the NFL were done with quarterback development in mind. They were the Houston Texans' grabbing Bill O'Brien from Penn State and the Detroit Lions' bringing in Jim Caldwell to work with Matthew Stafford.
In Houston, O'Brien doesn't seem to have a firm feel for whether he thinks Brian Hoyer or Ryan Mallett is the best option for his team over the long term. O'Brien doesn't look like he's had a plan for how to manage those two.
If not for Mallett's injury that briefly knocked him out of the game on Thursday, he might still be the starter in Houston. But Hoyer came in, played well in relief and, despite a bad throw for an interception late in the game, convinced O'Brien he should be the starter — which is what O'Brien decided before the season and should've decided again even after the Week 1 loss.
In Detroit, where on Sunday Stafford was on the sideline in the third quarter -- the third quarter -- in favor of Dan Orlovsky -- Dan Orlovsky. That smacks of a desperate attempt by Caldwell, who has been unable to do for Stafford what he did for Joe Flacco as the Baltimore Ravens offensive coordinator in 2012, to distance himself from Stafford's play.
But frankly, it hasn't been that bad. Stafford had a 65-percent completion rate entering Sunday and had five touchdowns to five interceptions. He's a former No. 1 overall pick with four straight seasons of 4,000 or more passing yards. He's not Hoyer or Mallett. He's a team leader. He's by far the Lions' best option.
Caldwell had better know what he's doing on this one, otherwise he might lose Stafford's confidence, support from the locker room and the faith of front office.