Why the Dodgers want Yasiel Puig to lose weight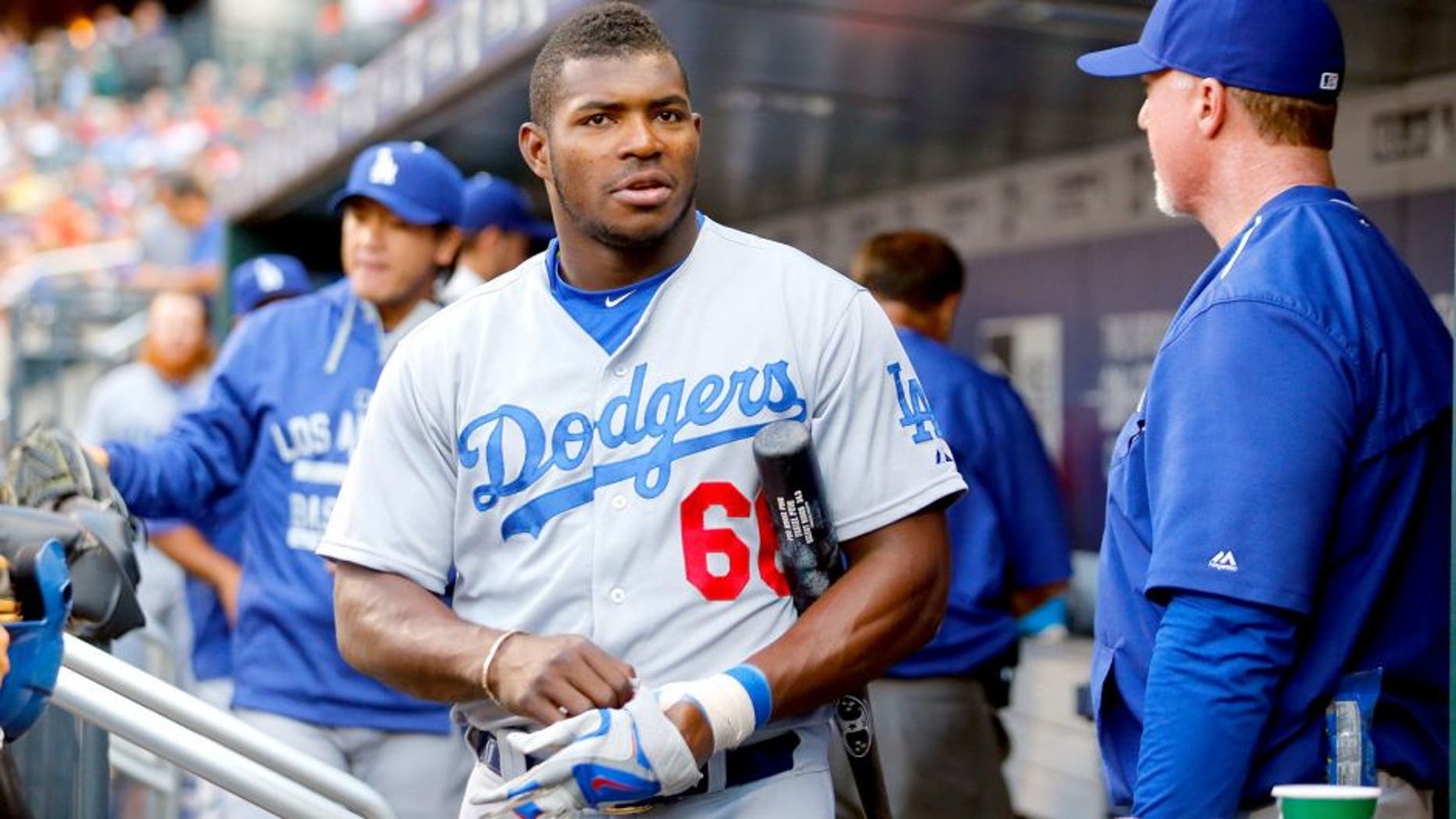 After a disappointing 2015 season, the Los Angeles Dodgers think they have a potential solution that will aid Yasiel Puig in achieving his potential.
Puig, who only played in 79 games this past season due to a pair of hamstring injuries, hit .255/.322/.436 with 11 home runs and 38 RBI. In six postseason at-bats, he failed to get on base and struck out three times.
The Dodgers believe that Puig, who is listed at 6-foot-2, 235 pounds, will be able to attain more consistency on the field by slimming down in order to prevent injuries like the ones he succumbed to in 2015.
"He has continued to get bigger and stronger each year," president of baseball operations Andrew Friedman said. "It may not be the optimal size for him to play 150 games, 150-plus games."
That's not the only adjustment that the Dodgers would like Puig to make in the offseason. They also believe that his swing could use some tweaking.
"It's just getting him back to what he was mechanically," Friedman said.