Why Jason Kipnis wants Steve Bartman to throw a first pitch at Wrigley Field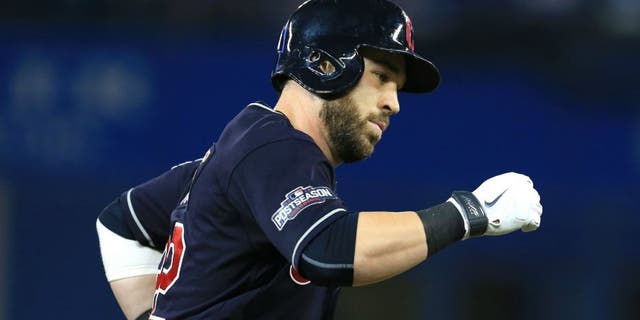 Jason Kipnis plays for the Indians but grew up on the North Side of Chicago. And he has a special request for this year's World Series.
He'd like to see exiled Cubs fan Steve Bartman throw a ceremonial first pitch before one of the games at Wrigley Field. Bartman, of course, has been banished to a life of infamy and misery since interfering with a foul ball down the left-field line during Game 6 of the 2003 NLCS -- a Cubs loss for which many still blame Bartman.
But it runs deeper than disappointment for Kipnis. Not only did he grow up as a Cubs fan, he grew up down the street from Bartman -- and he witnessed the police presence at Bartman's house after the death threats poured in following the 2003 NLCS. And now he would like Bartman to get his long-overdue redemption.
"He didn't deserve all of that," Kipnis told reporters, per USA Today. "He's a very loyal fan, who wanted a foul ball, and the way the events turned, made him into a scapegoat.
"If he threw out a first pitch, I think everyone would go nuts.''
It's an extreme long shot, as Bartman has been in hiding since that infamous October night in 2003 and even Kipnis says he hasn't seen him since that ill-fated evening. But you never know.
As for Kipnis, rest easy, Indians fans. He might have been a Cubs fan as a kid, but he's playing for a ring with the Indians. "There's no conflict at all. Let's be clear about that," he told reporters.