Why it's time for Roy Nelson to proudly walk away from MMA competition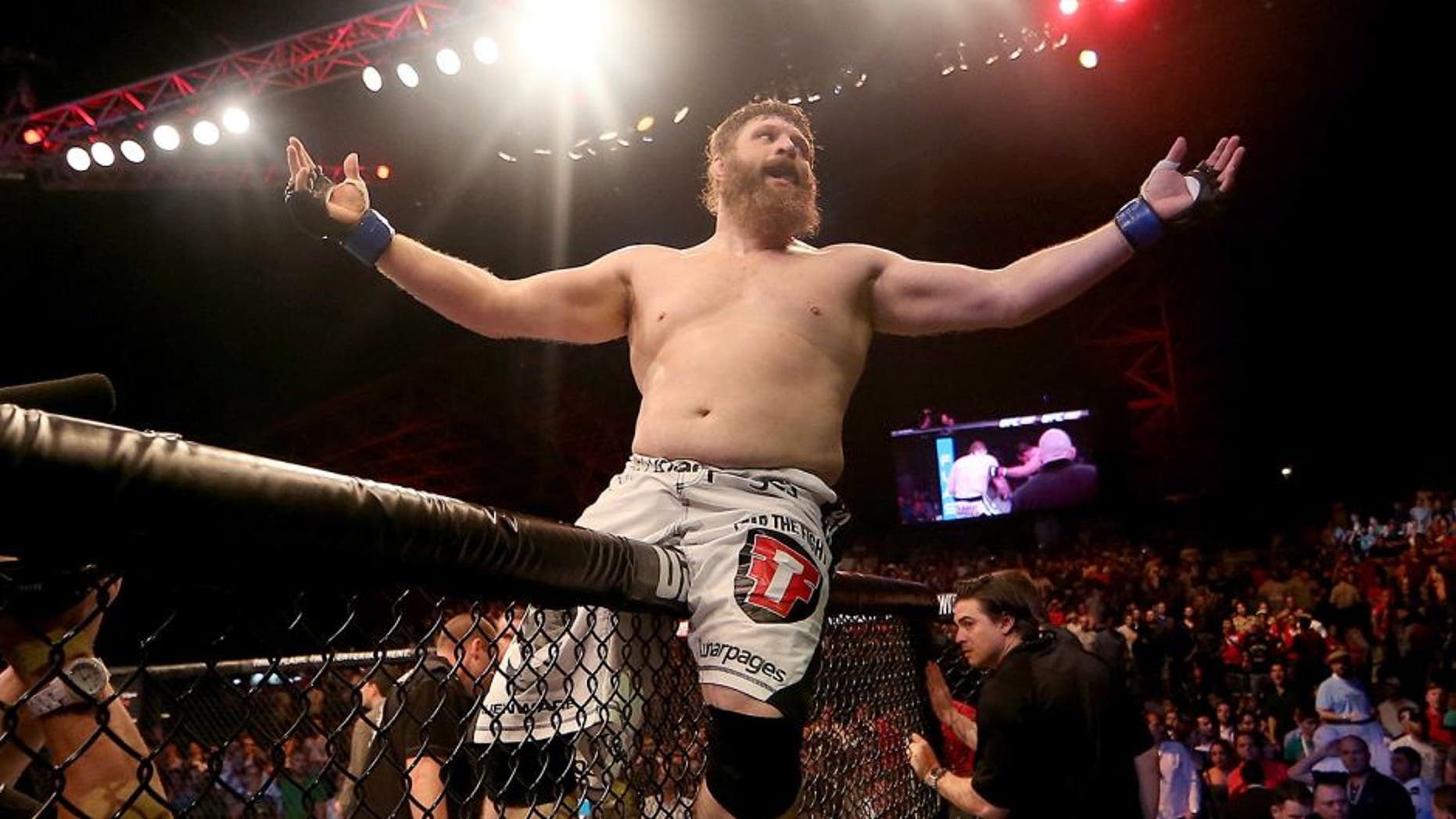 Josh Barnett was right to bring Roy Nelson over during his post-fight interview. Barnett may have gotten the decision win Saturday night in Japan, but Nelson fought him hard, and close for five exciting rounds.
Nelson scored takedown after takedown, round after round, and forced Barnett to repeatedly rely on the mercy of a round-ending horn or the referee separating them from the clinch. Nelson also landed more than a few big strikes on the feet, though Barnett clearly held the volume and damage advantage in that area.
Barnett deserved the win, but Nelson truly deserved the recognition that his opponent gave him, post-fight. "Roy Nelson is a champion."
He most certainly is, even though he fell-short of the world title Barnett himself once held. Roy Nelson has always fought anyone, anywhere, usually won, and always fought with heart and nearly peerless durability.
Roy Nelson's KO power and world-class grappling has been a wonder to witness, over the past 11 years. So has his ability to absorb hellacious amounts of punishment and keep on moving.
It is time for the undersized Nelson to stop taking that punishment from his taller and naturally larger opponents. It's time for Roy Nelson to retire, proudly.
"Big Country" is fighting as good or better than ever, in many ways. His performance against Barnett was as good as he's looked in years.
Nelson's wrestling was on point, he didn't give up position on the ground, and he showed that he is a better striker than the one-punch variety that he has the reputation as being. None of that, however, could change the fact that he once more took dozens of concussive blows to the head.
In fighting, the right time to hang it up isn't when your abilities have so greatly diminished that you are an unrecognizable shell of what you once were in the ring. Ideally, you can walk away while you still have a fighting chance to retain some semblance of your mental and physical faculties, later in life.
Roy Nelson is still fighting like a champion. But by walking the path of the warrior, he continues to stack on the rough miles that go with it.
Nelson has lost three straight, and five out of his last six, but that only tells part of the concerning story. For multiple reasons, it was never a healthy idea for Roy Nelson - a man with the frame of a good-sized welterweight - to fight at heavyweight.
The real point is that he's taking too much damage from larger opponents, too deep into a great career. Roy Nelson has always trained and fought with integrity.
He's also fought for what he believes is right outside of the cage, just as hard. Nelson has lots to be proud of, including his fight against Barnett Saturday.
He doesn't have anything more to prove. But, if he continues to soldier on into his 40's as he did in his 20's and 30's, he also has a great deal to lose.