Why did the Cowboys decline the chance for a free 72-yard FG attempt?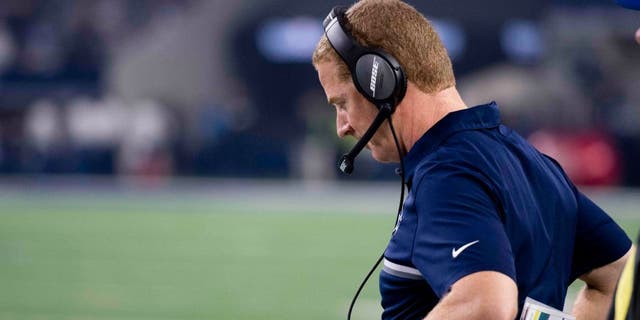 NEWYou can now listen to Fox News articles!
The Dallas Cowboys looked like they may have had a case of the bye-week hangover early on against the Green Bay Packers, falling down 21-3 in the second quarter. They answered with a 40-yard strike from Dak Prescott to Dez Bryant for a touchdown before tacking on three more points on a Dan Bailey field goal.
All things considered, the Cowboys were fortunate to be down just eight points at the half. However, if not for a couple of coaching blunders and penalties by Dallas, this game could be very different. One of those coaching mistakes occurred at the end of the first half, and it was certainly questionable.
With time expiring, Cole Beasley called for a fair catch at Dallas' 38-yard line. It seemed like a poor decision, considering there wasn't a defender bearing down on him, but think about this: The Cowboys had the option to take a free kick from the spot of the ball, giving them a shot at three points.
As the rule goes, a fair catch with time expired gives the receiving team the option to attempt what's essentially a field goal. A teammate would hold it while the kicker gears up for the longest kick of his life. It's basically a kickoff with the chance to steal three points.
The Cowboys declined the opportunity to give Dan Bailey a shot at a 72-yard field goal.
Why? That's not exactly clear, but it might have to do with the fact that the kick could be returned for a score, just as any other field goal attempt can be. But what are the chances that would happen with your pick of players on the field? It's not as if the Cowboys would have had to block the Packers.
Bailey has a good leg and his kickoffs often end up in the back of the end zone with those coming from the 35-yard line. With an added 3 yards, why not give it a whirl?
That's the question many are probably asking Jason Garrett. Mason Crosby nearly made a 69-yarder on a free kick in 2008, and that was at Lambeau Field.