Who Is V. Stiviano - The Other Voice, The Other Woman - On The Donald Sterling Tape?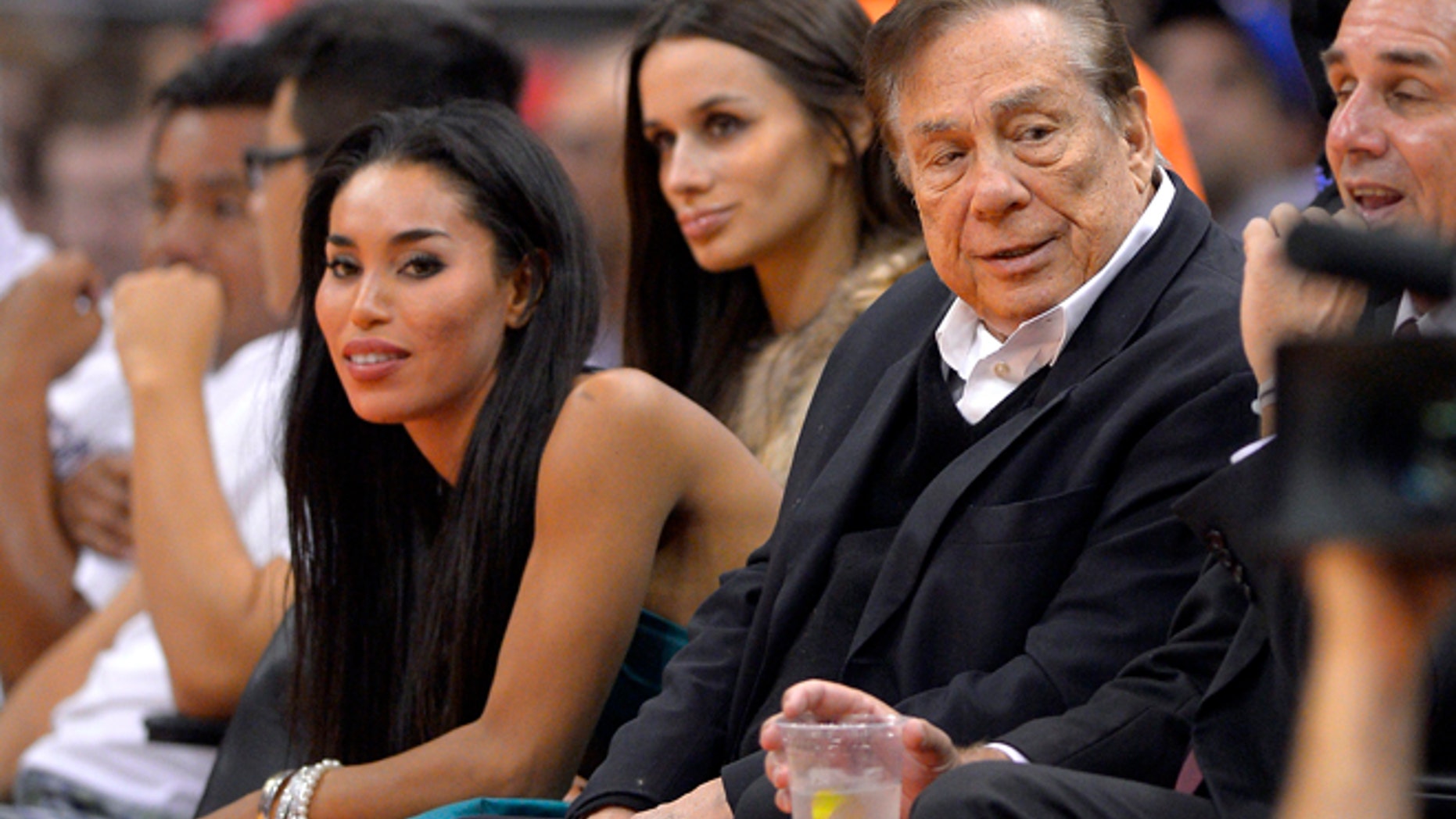 If Los Angeles Clippers owner Donald Sterling gets drummed out of the NBA, it will be thanks to a 31-year-old biracial woman named V. Stiviano about whom not much is known.
A taped conversation between two people, purportedly Stiviano and the 80-year-old Sterling, was published online by gossip site TMZ on Friday night, in which the man, among other racist remarks, asked the woman not to "broadcast" her socializing with African-American men.
In a statement released on Saturday, Clippers president Andy Roesner neither confirmed nor denied whether it was Sterling on the recording, but did suggest that "we do not know if [the tape] is legitimate or it has been altered," he wrote. "We do know that the woman on the tape – who we believe released it to TMZ – is the defendant in a lawsuit brought by the Sterling family alleging that she embezzled more than $1.8 million, who told Mr. Sterling that she would 'get even.'"
Her legal name is V. Stiviano. Her actual name, according to the Los Angeles Times, was María Vanessa Perez until 2010, when she legally changed it because she felt she hadn't been "fully accepted because of my race."
Stiviano's attorney, Mac Nehoray, has said that the tape was "legitimate" but that "Ms. Stiviano did not release the tape to any news media. Due to the present litigation and its absurd allegations, which Ms. Stiviano vehemently denies, Ms. Stiviano and this office have no comments at this time."
Stiviano may not be talking, but the world is watching. In her first public sighting since the story broke, she was spotted walking a dog off leash in front of the $1.8 million house the aforementioned lawsuit centers on.
She was wearing headgear that TMZ described, accurately, as "a weird visor mask thingy."
Just who is the woman behind the weird visor mask thingy?
Almost everything we know about V. Stiviano comes from court filings, the recording or her Instagram account.
On the taped conversation, which TMZ reported being recorded on April 9, Stiviano identifies herself as "black and Mexican, whether you like it or not." (Sterling, or whoever it was, did not much like it, saying, "You're supposed to be a delicate white or a delicate Latina girl.")
The lawsuit, filed in March by Sterling's estranged wife, Rochelle, identifies the plaintiff as "V Stiviano, aka Vanessa Maria Perez, aka Monica Gallegos, aka Maria Monica Perez Gallegos, aka Maria Valdez."
The lawsuit claims that Sterling first met Stiviano at the 2010 Super Bowl, and "initiated and participated in a sexual relationship" with Sterling that lasted until the filing.
There is some question about Stiviano's profession. According to the Los Angeles Times, Stiviano has been listed as director in advertising material for the Donald T. Sterling Charitable Foundation.
TMZ reported that sources close to Stiviano said her relationship with Sterling is professional—that she worked for years as Sterling's "archivist" as well as for a Clippers charity.
On her Instagram account, she identifies herself as "Artist, Lover, Writer, Chef, Poet, Stylist," which is the description that jibes best with the picture painted in Rochelle Sterling's lawsuit.
The complaint describes Stiviano as a woman who "engages in conduct designed to target, befriend, seduce and then entice, cajole, borrow from, cheat and/or receive as gifts transfers of wealth from wealthy older men."
In Sterling's case, the lawsuit alleges, those gifts included a $1.8 million duplex in Los Angeles that Rochelle believed was being purchased in her and her husband's names, four cars—a Ferrari, two Bentleys and a Range Rover—worth about $500,000, as well as about $240,000 to pay "living expenses."
Not bad work if you can get it.
Follow us on twitter.com/foxnewslatino
Like us at facebook.com/foxnewslatino