What the USMNT must do to advance at Copa America Centenario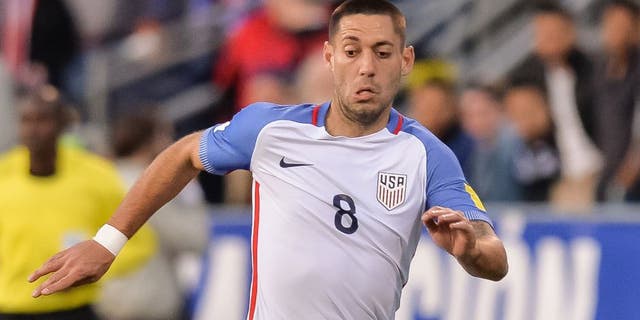 NEWYou can now listen to Fox News articles!
The United States head into their final group stage match of Copa America Centenario with their lives on the line. They're on three points, having lost their opener against Colombia and won their second match against Costa Rica. Colombia are top of Group A on six points, while Costa Rica and Paraguay are on the Americans' heels, with a point apiece.
This match, to be played on Saturday night in Philadelphia (7 pm ET, FS1), has a lot more riding on it than just a spot in the quarterfinals. There is also the matter of the direction of U.S. Soccer under Jurgen Klinsmann and the manager's job. But the goal is clear -- win and make the knockout stages. With that, everything else will sort itself out.
What do the U.S. need to do to advance?
If the U.S. win - They're into the quarterfinals. There's no math to do or goal difference to figure out. They advance. The only question then becomes whether Colombia get a result in their match against Costa Rica because if the Americans win and Colombians lose, the U.S. could find themselves first in Group A.
If the U.S. draw - This will almost definitely put the U.S. into the quarters. The only way the U.S. will not advance with a draw is if Costa Rica beat Colombia and overturn a six-goal difference between the Ticos and the Americans in the process.
If the U.S lose - It's over and the U.S. are going home. The end.
It's pretty simple. Get a win or draw and the Americans are alright. Lose and the tournament is an outright disaster for the U.S.
MORE FROM FOX SOCCER