What recession? Nike unveils the $315 LeBron X sneaker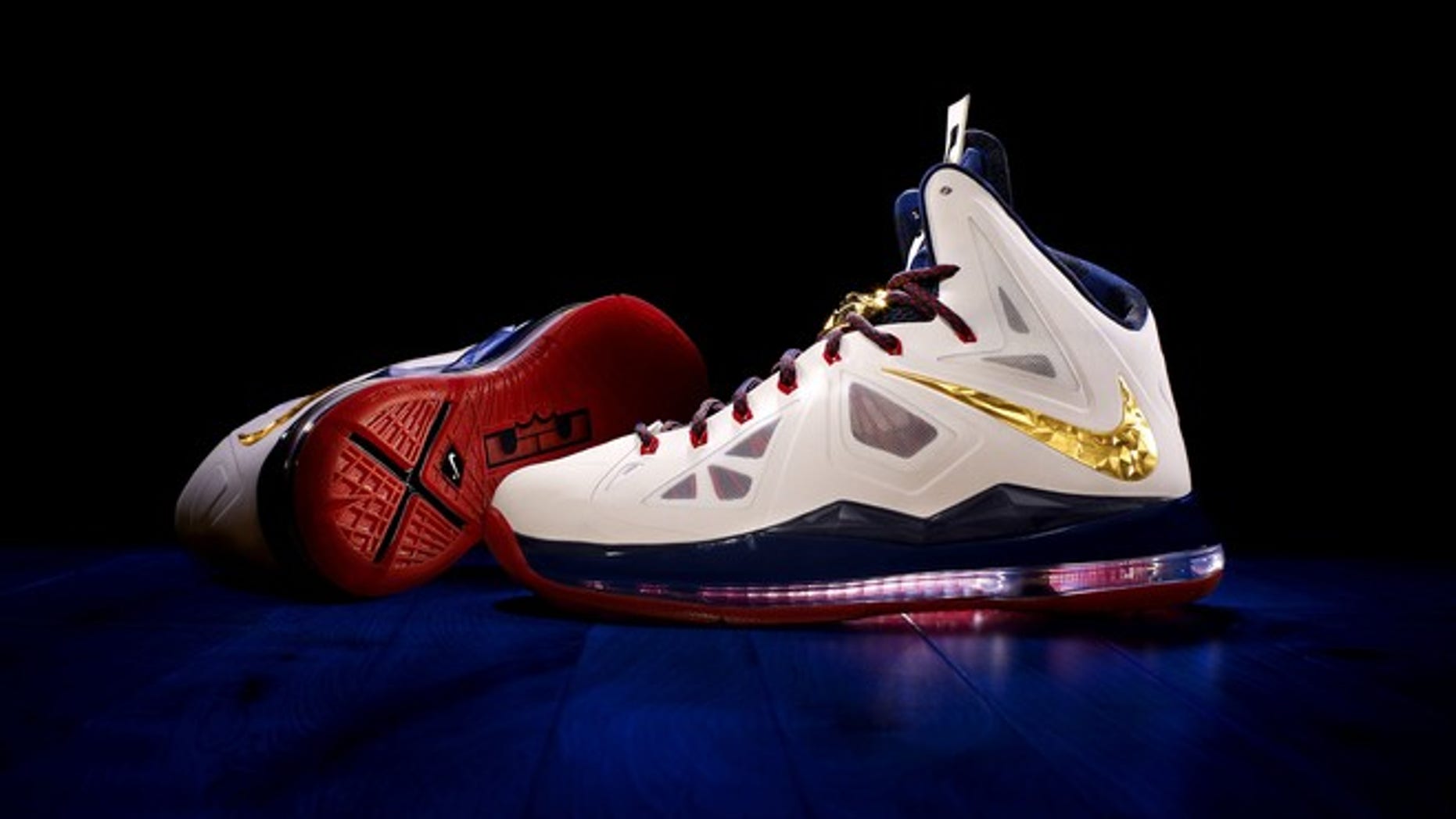 Unemployment is still above 8 percent, economists fear a double-dip recession looms and ... Nike is unveiling a $315 sneaker.
The $315 LeBron X would be Nike's most expensive ever, and will include motion sensors to measure how high users jump, according to The Wall Street Journal. Unveiled by NBA superstar LeBron James during the 2012 Olympic gold medal basketball game between the United States and Spain, it will be available to consumers with money to burn this fall.
Nike, based in Beaverton, Ore., is raising shoe and clothing prices by 5 to 10 percent, analysts told the newspaper, while labor, material and shipping costs increase. The jump in price comes after Nike's gross margins dropped to 42.8 percent from 44.3 percent in its most recent quarter ending May 31, its sixth straight year-to-year quarterly decline, the Journal reports.
The sneaker giant is well known for making pricey footwear, most notably its original Air Jordan in 1985 that retailed for $64.99 — or $138.38 in today's dollars. A new version of that shoe is expected in December and will sell for $185, the newspaper reports.
Nike spokeswoman Mary Remuzzi told the newspaper that the company is "not arbitrarily taking up" prices.
"We are constantly looking at ways to enhance the product line with the new innovation and product attributes," Remuzzi told the Journal.
The prices of basketball shoes overall are up 9.4 percent compared with a year before as of June, according to market researcher NPD Group Inc. Adidas' iconic three-striped Superstar shoes now cost $70, or nearly 8 percent more than a year ago, the Journal reports.
Sneaker collectors, meanwhile, appear to be split on the upcoming shoe. On SoleCollector.com, a popular sneaker fan site, visitors largely like the look of James' latest version but don't necessarily agree with the lofty expected price tag.
"I'm sure these will be stupid expensive," one user wrote on a blog post detailing the upcoming sneaker.
"Nice, expensive, but just another shoe on the list," another user wrote.
Other comments revealed how some in the sneaker community see the shoes simply as an investment.
"[I'm] just going to buy to resell," another posting read. "[T]hese are ugly."
In 2006, former NBA star Stephon Marbury bucked the pricey sneaker trend by introducing an affordable line of athletic sneakers and apparel beginning at $14.99. The "Starbury" brand reportedly sold more than 10 million shirts, shorts and sneakers during its 16-month market run.