What Bochy thinks of the Giants signing Jeff Samardzija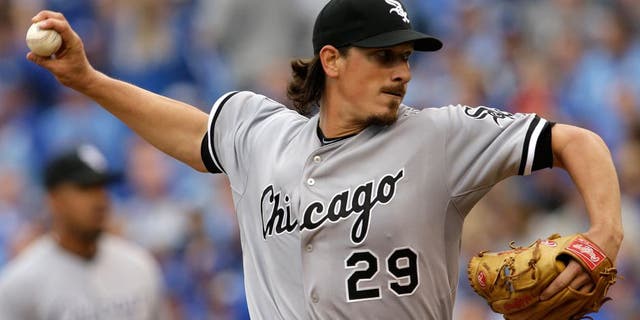 As they gear up for what they hope will be another even-year World Series run in 2016, the San Francisco Giants have added Jeff Samardzija to their pitching staff, a move that manager Bruce Bochy reflected on Tuesday at the Winter Meetings.
"Jeff's always had great stuff. He's really had a nice career," Bochy lauded. "Last year, [he] had his hiccups, but you know, we certainly like what we're working with, and we look at him as a guy that's starting to come into his own."
The hiccups to which Bochy made reference were suffered in the worst season of Samardzija's career as a starter. In his first season with the Chicago White Sox in 2015, the 6-foot-5, 225-pound righty posted an 11-13 record with a 4.96 ERA, allowing career highs in both home runs (29) and hits (228).
Nonetheless, Bochy and the Giants are confident they can help him reverse course and recapture the dominance he once had while with the Chicago Cubs.
"He's young, he's got a young arm," Bochy said of Samardzija, who will be 31 next season. "He's got velocity, sink. He's got all the pitches that can make him successful. Hopefully we can do our part and help out, but I think he's primed to come into his own. That's how we felt and that's why we signed him, and we're excited to have him.
"He's a guy that can carry some innings for us, get us deep in the game, something that our pitching staff could use."
While the Giants have now locked down Samardzija to wear orange and black next season, they were initially in contention for Zack Greinke, the premier righty in the 2016 free-agent class who was eventually picked up in a shocking turn of events by the Arizona Diamondbacks.