Weather forecast looks perfect for NASCAR doubleheader at Charlotte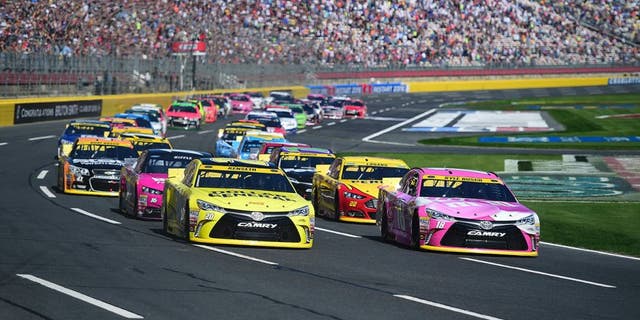 Good news: The weather is perfect at Charlotte Motor Speedway, which today will host a NASCAR Sprint Cup/XFINITY Series doubleheader.
After two solid days of rain in the area, the weather forecast couldn't be better: zero percent chance of rain, with a high of 72 degrees at the track.
The Bank of America 500 NASCAR Sprint Cup Series race will start at noon ET today, with the Drive for the Cure XFINITY race slated to begin 45 minutes after the Cup race ends, which should be around 4:30 p.m.
This is the second Sunday in a row to feature a NASCAR doubleheader.
Last Sunday at Dover International Speedway, the XFINITY race was run first, with the Cup race second.
Today, the order is reversed, with the Cup race first. Five drivers -- Kyle Larson, Austin Dillon, Kevin Harvick, Brad Keselowski and Joey Logano -- will run both races.
Fans with a ticket to either race can stay for both races.
The Bank of America 500 is the first race in the Chase for the NASCAR Sprint Cup Round of 12. All 12 championship contenders enter the race tied with 3,000 points each.
Kevin Harvick will start on the pole in the No. 4 Stewart-Haas Racing Chevrolet. He'll be flanked by Alex Bowman sitting in for Dale Earnhardt Jr. in the No. 88 Hendrick Motorsports Chevrolet.